Romantic Things to Do For Couples in New Orleans: New Orleans is one of the most captivating and romantic cities in the United States. Known for its lively music scene, historic architecture, and unique blend of French, Spanish, African, and American cultures, New Orleans provides the perfect backdrop for an unforgettable couples getaway.
This comprehensive guide covers all the best romantic activities, date night ideas, places to stay, and restaurants for couples looking to plan a romantic weekend or trip to New Orleans. Read on to discover all the wonders this vibrant city has to offer lovebirds.
New Orleans strikes the perfect balance of excitement and relaxation for couples. During the day, stroll through the charming French Quarter, take a streetcar to the Garden District to admire the grand antebellum mansions, or relax with a picnic in one of the city's lovely parks. When the sun goes down, live music fills the streets and bars of Frenchman Street, while world-class restaurants tempt your taste buds.
From taking a ghost tour or jazz cruise, to learning Cajun dancing or indulging in Creole cuisine, New Orleans offers endless romantic possibilities. This guide outlines everything couples need to know to plan the perfect romantic vacation filled with unique activities, delicious food, and lasting memories.
THese Romantic Things to Do For Couples in New Orleans
New Orleans has no shortage of romantic ways for couples to spend their time. Here are some of the top romantic activities and attractions to enjoy during your couples' getaway:
Take a Ghost Tour or Cemetery Tour
New Orleans' long and colorful history makes it a fascinating place to learn about the past while strolling hand-in-hand through historic neighborhoods and cemeteries. Many companies like French Quarter Phantoms and Tour Saint Louis Cemetery offer nighttime lantern-lit walks that tell tales of voodoo, ghosts, pirates, epidemics, and more. For a peaceful daytime tour, wander Saint Louis Cemetery #1 where you can find the tombs of legendary Voodoo Queen Marie Laveau and iconic New Orleans musician Ernie K-Doe.
Read Also: 15 HELPFUL TRAVEL TIPS FOR RUGBY WORLD CUP FRANCE 2023
Enjoy a River Cruise
One of the best ways to soak in New Orleans' sights is aboard a paddlewheel riverboat cruise along the Mississippi River. Options include jazz brunch cruises, dinner cruises with live music, or simple sightseeing tours. Cruises offer breathtaking views of the city skyline and attractions like the French Quarter and the Superdome. Companies like Creole Queen, Natchez Steamboat, and New Orleans Steamboat offer a variety of cruise packages perfect for couples.
Take a Horse-Drawn Carriage Ride
Horse and carriage rides through the French Quarter provide a leisurely, romantic tour of New Orleans. As you clip-clop down the cobblestone streets, your guide will point out famous landmarks and regale you with stories about the architecture and colorful history of the city. Carriage rides typically last 20-30 minutes and offer sweet old-fashioned date vibes.
Read Also: 12 FALL ADVENTURE TRAVEL TIPS FOR MOMS
Stroll Hand-in-Hand Through City Park
At 1,300 acres, City Park is one of the largest and most scenic urban parks in the country. The sprawling green space features gardens, waterways, bridges, art, and the iconic "singing oaks" draped in Spanish moss. Rent a bike or just walk around to enjoy the beauty, then stop for coffee and beignets at Morning Call. City Park provides a relaxing retreat from the bustle of the city.
Wander Through The National WWII Museum
The National WWII Museum provides an immersive experience detailing America's experience in the war. Couples can easily spend a whole day poring over the museum's extensive collection of artifacts, photographs, videos, and exhibits. Walk through a replicated wartime French village, see period airplanes and tanks, and take in sweeping views of the city's skyline from the patio. History buffs will be in heaven here.
Unique Date Ideas for a Romantic Time in New Orleans
In addition to the more traditional romantic activities, New Orleans also offers some truly distinctive and unconventional date options for adventurous couples looking to spice up their visit.
Get Your Fortune Read
Visit one of the renowned psychics or tarot readers in the French Quarter for a one-of-a-kind date. Sit hand-in-hand while your fortune teller reads your palms, tarot cards, or crystal ball and predicts what's in store for your relationship and futures.
Read Also: TRAVELING WITH DIABETES CHECKLIST
Take a Dance Class
Cut loose and learn some New Orleans dance moves together! Sign up for a couples' Cajun or zydeco dancing class where you can twirl and two-step across the dance floor. NOLA Jitterbug offers drop-in beginner classes set to live jazz music.
Make Cemetery Rubbings
Wander through one of New Orleans' historic above-ground cemeteries like St. Louis No. 1 and use paper and crayons to create rubbings of interesting sculptures and details that catch your eye. Take home a unique memento of your romantic cemetery stroll.
people watch
Grab a bench in Jackson Square or the Moonwalk riverside promenade, cuddle up, and spend some time watching street performers and fascinating local characters go by in the French Quarter. You'll see everything from brass bands and jazz ensembles to artists, tarot readers, and more. It's free entertainment and perfect for people watching!
Take a Cooking Class
What's more romantic than getting hands-on in the kitchen together? Sign up for a couples' cooking class and learn to make everything from mouthwatering Creole dishes to classic cocktails. The New Orleans School of Cooking offers intimate couples-only classes in a real New Orleans home kitchen.
Best Neighborhoods to Stay in New Orleans for Couples
When planning your perfect couples retreat, the neighborhood you choose to stay in can have a big impact on the overall vibe and convenience of your visit. Here are some of the top neighborhoods and areas to consider when booking accommodations in New Orleans:
French Quarter
The historic heart of New Orleans, the French Quarter is arguably the most iconic and romantic neighborhood to stay in. Surrounded by top attractions like Jackson Square, Bourbon Street, and Frenchman Street, the Quarter puts you steps from world-class dining, nightlife, art galleries, and more. Accommodation options range from intimate inns and B&Bs to larger hotels and resorts.
Recommended Romantic Stays:
Garden District
This posh neighborhood features gorgeous antebellum mansions, boutiques, and some of the city's finest restaurants along Magazine Street. The Garden District provides a more relaxed experience than the French Quarter while still being centrally located.
Read Also: 12 IN-DEMAND BUSINESS JOBS THAT INVOLVE TRAVELING
Recommended Properties:
Warehouse District
Bordering the French Quarter, the Warehouse District blends old-world charm with trendy art galleries, cafes, and restaurants in converted warehouses. Couples will appreciate the proximity to attractions and the hip, artsy vibe.
Recommended Stays:
Marigny/Bywater
For a relaxed, bohemian vibe, Marigny and Bywater offer colorful architecture, intimate music venues, and laid-back coffee shops and eateries. Stay in this edgy area for a glimpse into New Orleans' creative culture.
Read Also: 6 BEST EUROPEAN CITIES FOR STUDYING ABROAD
Great Stays:
No matter which romantic New Orleans neighborhood you choose, you're sure to be surrounded by beauty, music, and delicious food on your amorous getaway. Consider staying in two different areas to vary your experience.
Most Romantic Restaurants and Bars in New Orleans
In addition to its lively music and entertainment, New Orleans is also an incredible food city. From upscale Creole cuisine to tiny candlelit bistros, these are some of the most romantic restaurants and bars to enjoy during your couples' getaway:
Restaurants
Bars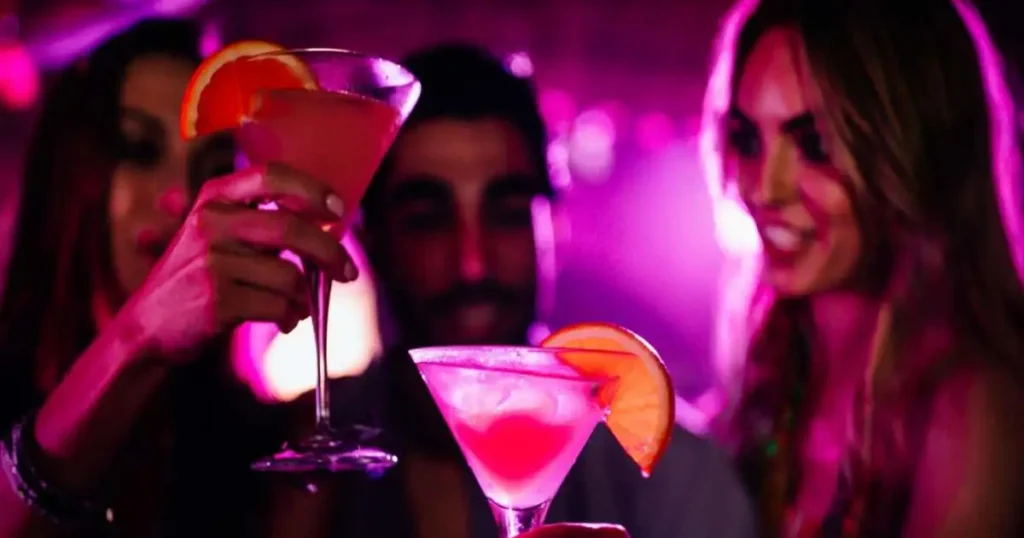 Savoring Creole cuisine by candlelight or cozying up with craft cocktails provides the perfect ending to a romantic night out in New Orleans.
Plan an Unforgettable Romantic Getaway in New Orleans
With its lively music, historic charm, diverse culture, and delicious Creole cuisine, New Orleans encapsulates everything that makes for a thoroughly romantic getaway. Couples can stroll hand-in-hand through grand old neighborhoods, enjoy unique date experiences, dine at intimate bistros, and soak up the melodies of jazz bands on Frenchman Street.
This guide covered all the highlights of an amorous couples vacation in New Orleans, from ghost tours and carriage rides, to steamboat cruises and sultry jazz lounges. The romantic accommodations, restaurant picks, and customized date ideas ensure visiting duos create special memories together while exploring this captivating southern city.
So whether you're looking to rekindle the spark this Valentine's Day, planning a romantic weekend escape, or organizing a honeymoon or anniversary trip, New Orleans promises an idyllic, one-of-a-kind backdrop. Let the irresistible pleasures of the Big Easy sweep you away on your next couples' vacation.
Read Also: 10 FREE TOURIST VACATION SPOTS IN NEW JERSEY!
FAQs