Flying can be a stressful and frustrating experience these days. Endless security lines, crowded terminals, delayed flights, and expensive food options are just some of the joys of modern air travel.
As a frequent flyer, I've learned a few tricks along the way to make navigating airports and flights smoother. The inside information frequent travelers know can transform the airport experience from headache-inducing to tolerable.
In this article, I'll share 10 of my top airport hacks to streamline your next trip through the airport terminal. These are insider tips I've picked up from years of regular travel, with insights from other veteran jetsetters as well. With the right airport intel, you can breeze through security, stretch out the travel budget, access airport lounges, and breeze through check-in and boarding like a pro.
Whether you're an occasional flier or a frequent traveler racking up thousands of miles per year, these airport and flight tips will help make the flying portion of your journey less stressful. You'll save time, save money, stay comfortable, and feel like an insider with these airport pro tips under your belt.
Skip the Lines at Airport Security with TSA PreCheck and Global Entry
Airport security lines are one of the most frustrating and time-consuming parts of flying. Standing in line for 30 minutes or longer to go through metal detectors, remove your shoes, liquids, laptops and other items can add an hour or more when catching a flight. For frequent travelers, that wasted time adds up quickly.
Luckily, there are two trusted traveler programs offered by the Transportation Security Administration (TSA) and U.S. Customs that allow pre-screened, low-risk passengers to bypass many of the usual security procedures. These programs – TSA Precheck and Global Entry – can save frequent fliers substantial time and hassle navigating airport security.
In this article, we'll cover everything you need to know about TSA Precheck and Global Entry, including:
What TSA Precheck and Global Entry are
Cost and application process
Key benefits
Why these programs are worthwhile for frequent travelers
What Are TSA Precheck and Global Entry?
TSA Precheck and Global Entry are both government-run trusted traveler programs that provide expedited screening at U.S. airport security checkpoints and U.S. customs when re-entering the country.
Here is a quick overview of each program:
TSA Precheck: Expedited screening for domestic U.S. flights. Allows you to use dedicated security lanes with fewer screening procedures.
Global Entry: Expedited U.S. customs clearance for international travelers entering the U.S. Includes TSA Precheck eligibility for domestic flights.
Read Also: 25 ROMANTIC THINGS TO DO FOR COUPLES IN NEW ORLEANS
The core benefit of both programs is speeding you through airport security and customs with fewer hassles.
TSA Precheck/Global Entry Costs and Application
Both TSA Precheck and Global Entry require completing an application and paying a fee to enroll. Here are the key details:
Cost: TSA Precheck is $85 for a 5-year membership. Global Entry is $100 for 5 years.
Application Process: You apply online and then complete an in-person interview and fingerprinting at an enrollment center. Global Entry includes customs declarations questions.
Eligibility: U.S. citizens, permanent residents, and citizens of select countries are eligible. Requires background check with fingerprinting.
Enrollment Time: Apply 3-4 weeks before travel or any time. Processing can take 2-4 weeks or longer after applying.
Once approved, your known traveler number is added to flight reservations to get expedited screening when traveling.
Key Benefits of TSA Precheck and Global Entry
Here are the major perks and benefits of using TSA Precheck vs. standard airport security screening:
TSA Precheck Benefits:
Dedicated security lines: Avoid long standard security lines
Keep shoes and belt on: No need to remove shoes or belt
Keep light jacket on: Leave light outerwear on
No laptop removal: Laptops can stay in bags
Bag search: Quick bag search without extensive screening
No liquid limits: Approved liquids over 3.4oz allowed
Global Entry additionally offers:
Expedited customs: Use dedicated Global Entry kiosks when entering the U.S.
No customs forms: No need to fill out written customs declaration
No interaction required: Scan passport at kiosk, no agent interaction unless selected
By staying low-risk, trusted travelers can speed through key checkpoints and avoid extensive screening.
Worthwhile for Frequent Travelers
TSA Precheck and Global Entry provide huge time savings and reduced hassles for frequent U.S. flyers. The programs streamline the stress points of airports like security and U.S. customs when re-entering the country.
The $85-$100 enrollment fees easily pay for themselves if you travel just a few times per year. Savvy regular travelers enroll in one or both programs to make frequent flying more bearable and efficient.
Read Also: 15 HELPFUL TRAVEL TIPS FOR RUGBY WORLD CUP FRANCE 2023
Next time you're stuck in a long security line, think about signing up! TSA Precheck and Global Entry make airport transit much smoother.
Look Up Airport Terminal Maps Before You Arrive
Navigating unfamiliar airports can be confusing, stressful, and result in precious time wasted wandering around terminals. Large airports like Chicago O'Hare, LAX and New York's JFK seem like massive labyrinths to infrequent travelers. Even smaller airports can be disorienting if you aren't familiar with the layout.
Luckily, there is an easy travel hack to avoid getting lost at the airport: look up airport terminal maps ahead of time before arriving. With terminal layouts in hand, you can breeze through airports and quickly find your departure gate, nearby food options, airport lounges and other key locations.
In this article, we'll cover:
Why reviewing airport maps ahead of time helps
Where to find airport terminal maps
What to look for on airport terminal maps
Tips for efficiently navigating airports
Let's explore how a little pre-trip research of airport layouts makes travel less stressful!
Why Study Airport Terminal Maps in Advance
Here are key reasons why frequent flyers recommend researching and even printing out airport terminal maps before you travel:
Avoid getting lost: Unfamiliar airports have confusing layouts
Find your departure gate quickly: Some terminals are long walks
Locate food, shops, lounges: Mall-like options inside terminals
Determine terminal distances: Some connections require tram, shuttle or substantial walks
Identify security locations: Get through quickly to your gate
With terminal layouts fresh in your mind, you can navigate seamlessly like a frequent flyer.
Where to Find Detailed Airport Terminal Maps
Many resources provide free airport terminal maps that you can view or print out:
Official airport websites: Most have interactive terminal maps on their sites
Airport guide apps: GateGuru, LoungeBuddy have terminal layouts
Google Maps: Has airport floor plans for major airports globally
Airline websites: Often have terminal maps for their hub airports
Search "[airport name] terminal map" to find the official layouts. Airport websites also have printable PDF maps.
What to Look For on Terminal Maps
When reviewing airport terminal maps, look for key locations like:
Departure gates in your terminal
Security checkpoint entrances/exits
Airline check-in areas
Food courts and restaurants
Lounges and waiting areas
Restrooms, ATMs, and shops
Airport train or shuttle to reach other terminals
Also note walking times between gates and distances between terminals. This helps budget time for connections.
Pro Tips for Navigating Airports Efficiently
Here are some pro tips for navigating airports smoothly using terminal maps: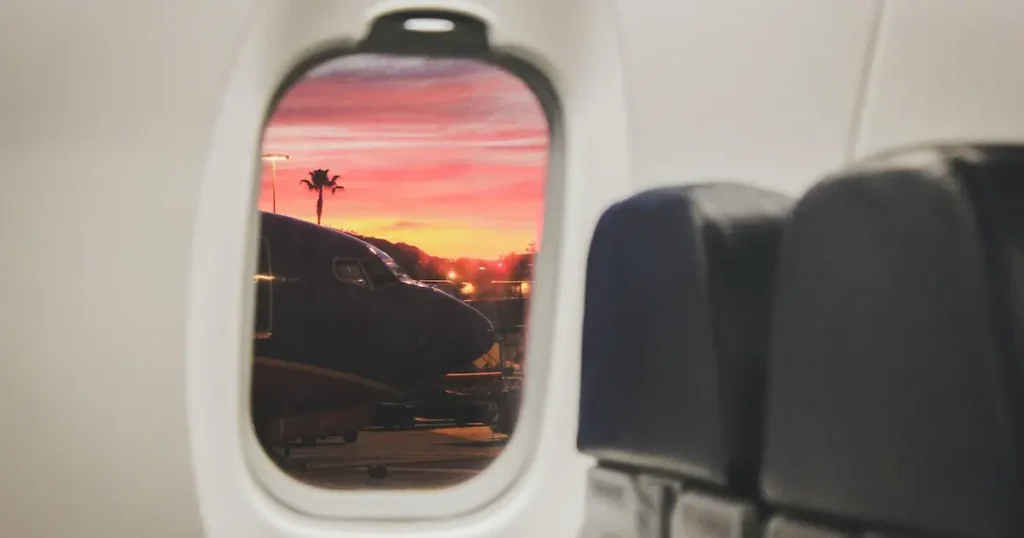 Have maps on your phone – Save maps for easy access offline
Add gates to your calendar – Input departure gates into calendar alerts
Allow ample time – Minimum 30 minutes for domestic connections; 60-90+ minutes for international
Confirm gates at check-in – Gates can change last minute
Ask for help if lost – Airport staff are there to assist travelers
With airport layout research and these navigation tips, you can feel like a frequent flyer pro!
So next time you have an unfamiliar airport journey, look up the terminal maps in advance. This simple hack lets you minimize time spent in airports and reduce pre-flight stress.
Pack a Foldable Water Bottle for Airport Hydration on a Budget
Staying hydrated when traveling by air often means buying overpriced plastic water bottles once past airport security. With new TSA liquid rules, bringing empty reusable water bottles through security is allowed. Savvy travelers pack foldable and collapsible water bottles to stay hydrated at airports while saving money.
In this article, we'll look at:
Why you should pack an empty water bottle
Benefits of foldable water bottles for travel
Where to fill up post-security
Tips for keeping hydrated at the airport
Let's explore how bringing a reusable water bottle helps frequent flyers stay hydrated without breaking the bank!
Why Bring an Empty Water Bottle?
Travelers often get dehydrated on long flights. Bringing your own empty, reusable bottle allows you to fill up once inside the gate area. Here's why it's beneficial:
Allowed by TSA – Empty bottles permitted through security
Saves money – Avoid buying $4+ water bottles
Hydration – Essential for health when traveling
Sustainability – Cuts down on plastic bottle waste
As long as the bottle is empty, you can bring your own through security.
Foldable/Collapsible Bottles are Ideal
Rigid water bottles take up precious space in carry-ons. Foldable and collapsible bottles flatten to fit:
Foldable Bottle Pros:
Packable – Flattens or folds when empty
Expandable – Expands to hold water
Lightweight – Weighs only a few ounces
Portable – Fits in purse, bag, or backpack
Popular options are Vapur, Nomader Collapsible, Hydrapak Stash.
Filling Your Bottle Post-Security
Once through security, fill up at:
Water fountains – Located near most airport restrooms
Food shops – Ask for cup and use to fill bottle at soda machines
Airport lounges – Have self-serve water dispensers
Read Also: 12 FALL ADVENTURE TRAVEL TIPS FOR MOMS
Filling stations are now also found at major airports.
Tips for Staying Hydrated
To make the most of your refillable bottle:
Empty it before airport security
Fill as soon as you're through to maximize sips
Drink regularly throughout your journey
Request extra water on the plane
Set hydration reminders on phone/watch
Staying hydrated makes travel feel less taxing on your body. Having an empty foldable water bottle on hand lets you drink affordably on the go!
Check-In Online and Use Mobile Boarding Passes to Speed Through Airports
Long check-in lines at the airport can waste time on travel days. But with online and mobile check-in technology, you can breeze straight to airport security and avoid lines. Checking in online and using mobile boarding passes on your phone helps streamline the airport process.
In this article, we'll look at how online and mobile check-in saves frequent flyers time with these benefits:
Bypassing check-in lines
Selecting your own seat
Adding boarding passes to your phone
Speeding through security and boarding
Not losing paper tickets
Let's check out how this tech-savvy tip helps you fly through airports!
Check In Online to Skip Counter Lines
Most airlines let you check in online starting 24 hours before your flight. All you need is your confirmation number or booking reference.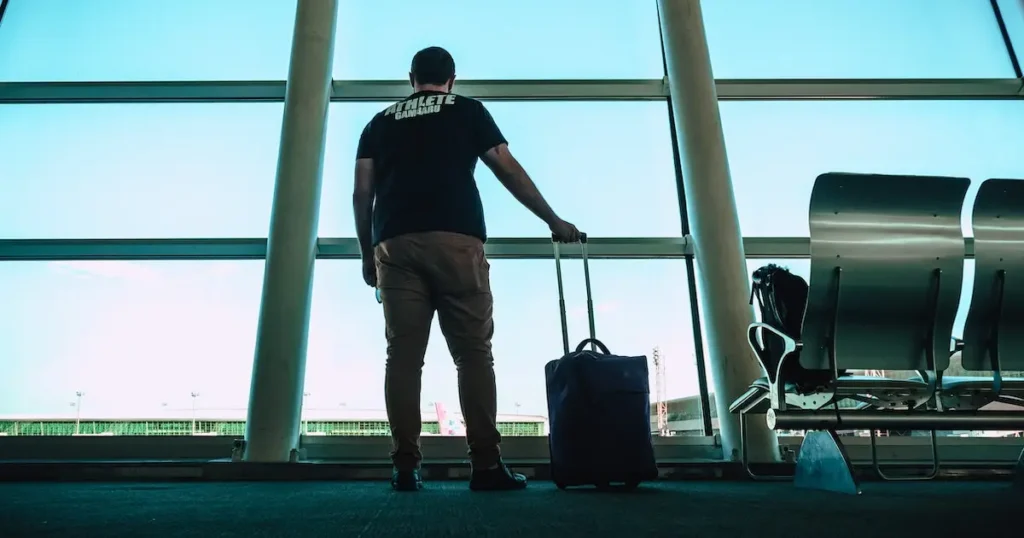 Online check-in allows you to:
Select your seat assignment
Print or download mobile boarding passes
View checked bag fees
Enter required trip details
Checking in online lets you skip the check-in counter line when you arrive.
Add Mobile Passes to Your Phone
After online check-in, add your boarding pass to your smartphone:
Save boarding pass to Apple Wallet or Google Pay
Display pass on phone when at security checkpoints and boarding
Some airlines also support SMS text boarding passes
Mobile passes mean no paper tickets needed!
Read Also: 12 IN-DEMAND BUSINESS JOBS THAT INVOLVE TRAVELING
How Online Check-In Saves Time
By checking in online and using mobile boarding passes, you:
Skip check-in lines and head straight to security
Won't lose paper boarding passes
Can check-in 24 hours prior from anywhere
Have boarding passes handy on your phone
Speed through airport without checking bags
It's all done before you arrive!
Tips for Streamlined Flying
To maximize online and mobile check-in:
Check-in as soon as available, 24 hours prior
Save boarding passes to your phone or take screenshots
Charge your phone before heading to the airport
Bring a charger in case phone batter gets low
Know your airline's mobile check-in app and features
Use this travel technology to feel like an expert airport navigator! No more waiting in long check-in queues.
Enroll in Frequent Flyer Programs for Free Flights and Elite Status
As a frequent flyer, airline loyalty programs offer perks that make travel more enjoyable and rewarding. Frequent flyer programs allow members to earn free flights, seat upgrades, airport lounge access, and elite status levels through flying and other activities.
In this article, we'll look at:
How frequent flyer programs work
Major US airline programs
Earning miles and status
Benefits and perks
Tips for maximizing frequent flyer programs
Let's check out how loyalty programs benefit regular travelers!
How Frequent Flyer Programs Work
Frequent flyer programs are offered by most major airlines. They give rewards and perks to encourage passenger loyalty. Here's an overview:
Earn miles – Miles are earned by flying and through partners
Redeem miles – Miles are used for free flights, seat upgrades and more
Elite tiers – Hit mile/flight minimums for elite status and added benefits
As members earn miles and status, they unlock better rewards and perks.
Major US Frequent Flyer Programs
The top US airline programs are:
These programs have large route networks, partners, and benefits.
Earning Miles and Elite Status
Miles can be earned:
Flying – Earn miles based on ticket fare and flight status
Credit cards – Mileage cards help rack up extra miles
Partners – Hotels, rental cars, retailers offer miles
Promotions – Bonus miles via special offers
Elite tiers bring added perks once mile/segment minimums are met.
Key Benefits and Perks
Frequent flyer perks include:
Free flights – Redeem miles for award seats
Upgrades – Use miles to upgrade ticket class
Airport lounges – Complimentary lounge access
Fee waivers – Waived baggage and change fees
Priority – Elite lines, check-in, boarding, baggage delivery
Partners – Elite status matches with partners (hotels, car rentals)
Elite flyers enjoy priority treatment and VIP access.
Read Also: TRAVELING WITH DIABETES CHECKLIST
Tips for Maximizing Programs
Make the most of airline loyalty programs by:
Choosing one airline for status
Using the airline credit card
Taking advantage of promotions
Booking high fare tickets when possible
Shopping through partner portals
Pooling miles with others
Enrolling in frequent flyer programs opens a world of travel perks – start racking up miles today!
Pack Snacks to Save Money on Airport and In-Flight Food
Eating and drinking at airports and on flights can really add up cost-wise. Airport food courts and in-flight snack offerings are overpriced. Savvy frequent flyers know that packing your own snacks is a money-saving hack for eating well while traveling.
Bringing your own affordable, healthy snacks means you can avoid paying inflated prices once past airport security. Here are tips on what food items make ideal airport/flight snacks and how packing snacks saves travelers dollars.
Pricey Airport/Flight Food
Food prices really spike at airport terminals and in-flight. Here are typical prices travelers pay:
Airport coffee – $5+
Yogurt or fruit cup – $3-5
Sandwich or salad – $10-15
Chips or pretzels – $3-5
In-flight alcoholic drink – $7-10
These items would cost half as much or less in the outside world!
Ideal Foods to Pack
The best airport foods are:
Non-perishable – Won't spoil without refrigeration
Nutritious – Protein-rich and energizing
Satiating – Keeps you full between meals
Tasty – Holds appeal after security and in-flight
Packable – Fits in carry-on; easy to store
Great options include protein bars, nuts, beef jerky, peanut butter crackers, and dried fruit.
Benefits of Bringing Your Own Snacks
Why pack your own snacks?
Saves money – Avoid overpriced terminal/in-flight food
Healthy eating – Less temptation for junk food
Dietary needs – Bring own allergy/diet-friendly foods
Freshness – Sealed snacks versus picked-over airport offerings
Taste preferences – Enjoy flavors you love
DIY airport snacks keep money in your wallet and hunger satisfied.
Read Also: 10 BENEFITS OF MOVING ABROAD ALONE
Tips for Packing Snacks
To simplify packing snacks:
Assemble snacks in quart size plastic bags
Stash daily snacks in carry-on or purse
Separate messy and non-messy items
Pack non-liquid no-spill containers
Know TSA rules (search if in doubt)
Keep snacks accessible, not buried in bags
Saving on food costs leaves more money for in-flight entertainment and destination fun! Assemble your favorite affordable snacks to eat well while traveling.
Use In-Airport Fast Charging Stations to Stay Powered Up During Travel
Running out of battery on your smartphone, tablet, or laptop when traveling is a huge headache. Airports know travelers need to charge devices for flights, so they are adding dedicated charging stations. These fast charging spots allow you to quickly recharge at the terminal – no more hunting for sparse wall outlets.
In this article, we'll look at the benefits of airport charging stations and tips for keeping your devices powered up when traveling.
The Need for Charging On-the-Go
Mobile devices are essential travel companions to:
Boarding passes and travel confirmations
Terminal/gate information
Entertainment during delays and in-flight
Staying in touch with contacts
Productivity and work tasks
But battery life drains faster when traveling and using your phone heavily.
Airport Charging Stations Appear
To meet demand, airports now have dedicated charging stations, including:
Free standing charging kiosks
Countertops with built-in chargers
Charging tables with plugs and USB ports
Charging seats/chairs
Charging lockers
Benefits of Using Charging Stations
Airport charging stations offer:
Fast charging – Cutting edge Universal Serial Bus-C (USB-C) ports provide rapid charging.
No need to buy charger – Cables/adapters provided
Accessibility – Easy to locate in terminals near gates.
Shared ports – USB and outlets to charge multiple devices.
Pay options – Some are free. Others take credit/debit cards or payment apps.
Tips for Staying Powered Up
To make the most of charging stations:
Look up location on airport map
Confirm payment method (free or paid)
Have backup portable battery as a just in case
Bring wall and USB chargers as a backup
Track battery % and charge early
Set reminders to grab phone/device when boarding
Don't let a dead phone battery ruin your trip – take advantage of airport fast charging to stay powered up!
Research Airport Lounge Access to Enjoy a Peaceful Oasis While Traveling
Airport lounges provide a relaxing oasis away from the crowds and stress of airports. But did you know travelers can access many lounges through airline status, credit cards, and paid memberships? Savvy flyers research airport lounge access to enjoy free food, drinks, comfortable seating, Wi-Fi, and more during trips.
In this article, we'll look at:
Airport lounge basics
Ways to access lounges
Airport lounge amenities
Using lounges during travel
Let's explore these airport havens!
What Are Airport Lounges?
Airport lounges are separate waiting areas with amenities available only to members or paying customers. Lounges are located past security in terminals or airside connecting areas.
Lounges are typically owned/operated by airlines or third-party companies. Over 1,000 exist at major airports globally.
Ways to Access Lounges
How can travelers use airport lounges? Access options include:
Airline status – Entry for elite/first class passengers
Credit cards – Cards like Priority Pass offer lounge perks
Memberships – Pay annual fee to join independent programs like Plaza Premium Lounges
One-time entry – Pay a day fee to enter select lounges
Amenities to Enjoy
Typical lounge amenities include:
Comfortable, spacious seating
Free food and drinks (alcoholic and non-alcoholic)
Buffet meals or waiter service
High-speed Wi-Fi
Printers, TVs, shower facilities
Peaceful, low-density environment
A luxurious home away from home!
Read Also: 6 BEST EUROPEAN CITIES FOR STUDYING ABROAD
Using Lounges During Travel
When are lounges most useful for travelers?
Long layovers – Rather than sitting at the gate
Flight delays or cancellations – Wait in comfort
Early airport arrival – Arrive early to maximize lounge time
Between connections – Relax between inbound and outbound flights
Before red-eyes – Unwind before an overnight flight
Worth the Cost?
For frequent travelers, airport lounge access is often worth the cost of entry via airline status, credit cards, or paid memberships.
Lounges allow you to rest, refresh, connect, and maximize productivity on long trips. Look into lounge access before your next journey!
Be Flexible with Flight Search Dates to Get the Best Fares
Booking flights can feel like playing the airline fare lottery, with ticket prices fluctuating day to day. Savvy frequent flyers use flight search tools to compare prices across dates and airports to score the best deals. Being flexible with your departure and return dates can lead to major savings.
In this article, we'll look at tips for flexible travel date flight searches, including: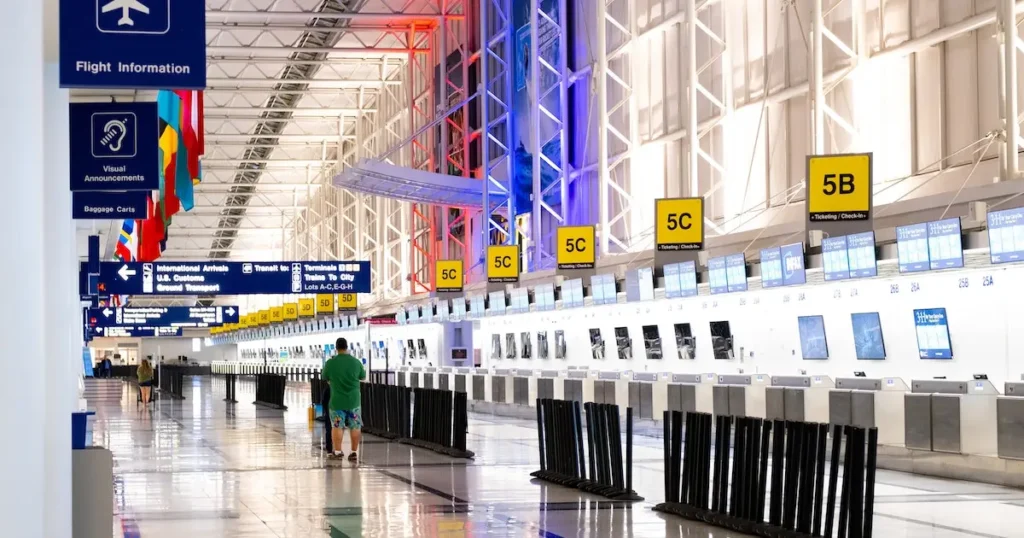 Using airline and comparison sites
Trying nearby airports
Flying on less popular days
Considering longer/shorter trips
Watching for fare sales
Let's explore how to maximize flight savings with flexible date searches!
Use Airline & Comparison Search Sites
To find the cheapest fares, use:
Airline sites – Search individual airline sites for sales
Google Flights – Compares fares across airlines and dates
Kayak Explore – Filters by month with calendar view
Skyscanner – Compares nearby airport options too
Input your origin, destination and toggle dates back and forth.
Check Alternate Nearby Airports
Expanding your airport search often saves substantially:
Search within 100 miles of your origin/destination
Compare fares out of all local major airports
Consider airport transportation costs to wider net
Nearby airports can offer huge reductions for the same route.
Fly Mid-Week for Lower Prices
Fares tend to be lower departing and returning:
Tuesday – Wednesday – Less business travel
Saturday – Lower demand than Fridays
Morning/red-eyes – More availability than regular hours
Avoid Sundays when fares spike.
Consider Longer/Shorter Trips
Look at prices if you:
Add extra days to the trip
Subtract days from the trip
Shift trip dates earlier/later in season
Extra flexibility equals more potential savings!
Set Fare Alerts
Many search sites let you set price drop email alerts for specific flights. Jump on fare sales when they appear in your inbox!
Flexibility pays off when booking flights. Use broad search tools to find your airfare sweet spot!
Pack a Mini Door Stop for Added Hotel Room Security On Solo Trips
Business travelers often find themselves alone in hotel rooms in unfamiliar places. Safety experts recommend packing a small, portable door stop to provide added security and peace of mind in lodging when traveling solo.
Door stops are lightweight devices that wedge under hotel room doors to prevent them from being opened from the outside. Having this simple gadget bolsters room security so you can sleep easier.
In this article, we'll look at:
Why door stops enhance hotel room safety
Different types of portable door stops
Where to position for maximum security
Other handy uses for door stops
Let's check out this must-have item for stressful hotel stays!
Helpful Extra Security Layer
Hotel room doors generally have simple locks that could be compromised. A door stop adds protection by literally stopping the door from opening.
Benefits for solo travelers include:
Jamming door so it can't open
Preventing key break-ins
Extra barrier if lock picked/bypassed
Alarm wakes you if door pushed
Portable stops are faster than furniture barricades.
Read Also: 10 EASY WAYS TO FIND JOBS IN CANADA THROUGH INDEED
Effective Compact Models
Top portable stops weigh under 1 pound and wedge firmly:
Rubber – Durable rubber wedges with skid grip
Metal – Folding metal braces with rubber feet
Alarms – Motion alarms alert you if door moved
They pack easily in bags and take seconds to deploy.
How to Position for Safety
Experts recommend placing a stopper:
Low against the door bottom
At an angled inward brace position
wedging snugly underneath
Do a firmness test by trying to push door open.
Other Handy Uses
Beyond security, door stops can also:
Prop open hotel room doors
Keep doors open when bringing luggage
Prevent room doors closing accidentally
Use in homes/offices for added security
It's a versatile travel gadget that provides invaluable peace of mind in lodging. Stay safer on solo trips with an easy-to-pack door stop!
Airport Hacks to Make Flying Less Stressful
Flying today often feels frustrating and stressful, from time-consuming security procedures to uncomfortable seats. But savvy frequent flyers use airport and flight hacks to make the travel journey smoother.
In this article, we covered insider tricks like:
Skipping security lines with TSA PreCheck
Using airport maps to navigate terminals
Bringing empty water bottles past security
Checking in online for mobile boarding passes
Joining airline frequent flyer programs
Packing healthy snacks to save money
Finding airport charging stations
Accessing lounges to relax in style
Comparing dates for the lowest fares
Using door stops for hotel room security
These airport pro tips help you breeze through travel like an expert. You'll spend less time in security and ticket lines, get more rest, stick to your diet, save money, and feel more secure.
Next time you fly, try putting some of these airport hacks into practice. Travel doesn't have to feel chaotic and stressful. With the right insider information, you can make flying almost enjoyable.
So embrace your inner frequent flyer! Use these tricks to navigate airports smoothly, comfortably, and efficiently.
FAQs