Rugby fans from around the globe are eager for the upcoming Rugby World Cup France 2023. As a worldwide stage for top-tier international rugby, this promises to be an incredible sporting event. Those lucky enough to attend matches will also have the chance to immerse themselves in French culture and savor all the flavors of France.
This guide covers key travel tips for fans heading to the Rugby World Cup France 2023. We'll provide advice on ticketing, accommodations, transportation, host cities, customs/visas, packing, safety, food, sightseeing, and more. With proper planning, attendees can maximize the experience and create lasting memories. Let's breakdown how to make your Rugby World Cup France 2023 journey amazing.
Overview of Rugby World Cup France 2023
Taking place from September 8 to October 28, 2023, this is the 10th Rugby World Cup and the second held in France. Matches will be contested in 9 host cities across the country.
20 nations will compete in the men's tournament for rugby's biggest prize. France aims to become the first host to win the World Cup since South Africa in 1995.
With over 2.6 million ticket requests already, the event will draw dedicated rugby fans as well as newcomers eager to join the excitement.
Getting Match Tickets
Given the huge interest, promptly securing tickets is essential:
Remaining tickets went on general sale in March 2023. Act fast!
Purchase via the official Rugby World Cup site. Beware scams.
Consider team packs or city packs to attend multiple matches.
Option for Category 1 tickets for the full immersive experience.
Set price alerts in case more tickets are released.
Read Also: 10 BENEFITS OF MOVING ABROAD ALONE
The earlier you lock in tickets, the better seating options you'll have at matches.
Booking Accommodations
With over 600,000 foreign fans expected, lodging will be in high demand.
Reserve hotel rooms, apartments, vacation rentals early. Popular areas book out fast.
Comparison shop across platforms like Booking.com for deals.
Stay near your match location or public transport to save hassles.
Consider affordable lodging alternatives like hostels, homestays, camping.
Lock in places to stay before prices spike much higher.
Transportation Within France
Navigating between host cities and matches requires planning:
Trains like TGV high-speed rail connect most venues conveniently.
Flights between major airports like Paris and Toulouse are quicker.
Rental cars allow flexibility but require parking considerations.
Shuttle buses offered between cluster cities.
Subway systems in bigger cities like Paris and Marseille.
Book travel between matches and cities well in advance.
Key Host Cities and Venues
Read Also: TRAVELING WITH DIABETES CHECKLIST
The 9 French host cities are:
Paris – Stade de France, Stade Olympique Yves-du-Manoir
Marseille – Stade Velodrome
Lille – Stade Pierre Mauroy
Lyon – Stade de Lyon
Nice – Stade de Nice
Bordeaux – Stade Matmut Atlantique
Saint-Etienne – Stade Geoffroy-Guichard
Nantes – Stade de la Beaujoire
Toulouse – Stadium de Toulouse
Each city offers distinct culture, cuisine and attractions beyond the rugby.
Visas and Entry Requirements
Research visa/entry rules to France if needed:
Some nationalities need visas – apply well in advance.
Valid passport required, with 6+ months validity recommended.
No visa for EU nationals and some others for under 90 days.
Spectator visa available but requires documentation.
Negative COVID test and vaccination proof may be required.
Confirm you have proper documentation to avoid issues.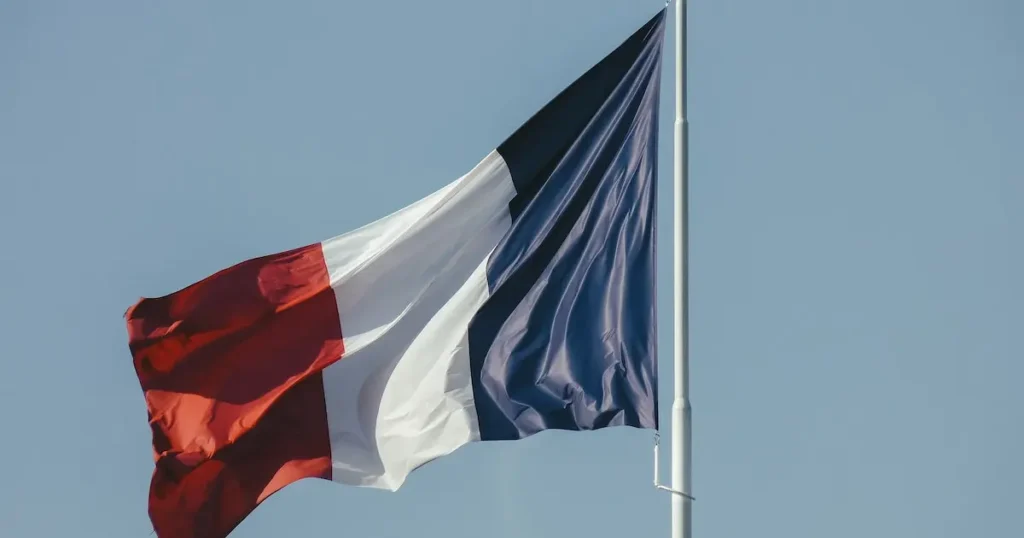 Packing Tips and Items
Be prepared for French autumn weather while packing:
Layers and rainjacket – expect cooler temps, rain likely
Sturdy walking shoes – lots of time on your feet
Rugby jersey/colors to support your team
Prescriptions, chargers, cash/cards, passport
France power adapters for electronics
Light daypack for carrying items
Pack practically – focus on comfort and necessities.
Learning French Phrases
Brush up on some basic French phrases:
Hello – Bonjour
Please – S'il vous plaît
Thank you – Merci
Excuse me – Excusez-moi
How much? – Combien?
Where is…? – Ou est…?
Numbers 1-10 – Un, deux, trois…
Read Also: 12 IN-DEMAND BUSINESS JOBS THAT INVOLVE TRAVELING (2023 GUIDE)
French appreciation goes a long way.
Watching Matches Safely
Exercise caution at events:
Follow all venue rules – no fighting/hooliganism.
Keep valuables secure, avoid pickpockets.
Stay alert in crowds and near traffic.
Avoid walking alone at night after matches.
Report any concerns to stewards or police.
Use common sense for a safe, enjoyable time.
French Food and Drinks to Try
Indulge in France's tasty local offerings:
Baguettes, crepes, macarons
Bouillabaisse, ratatouille stews
Charcuterie meats, cheeses
Classic French wines – Bordeaux, Champagne
Brasserie fare like steak frites
Regional specialties and street food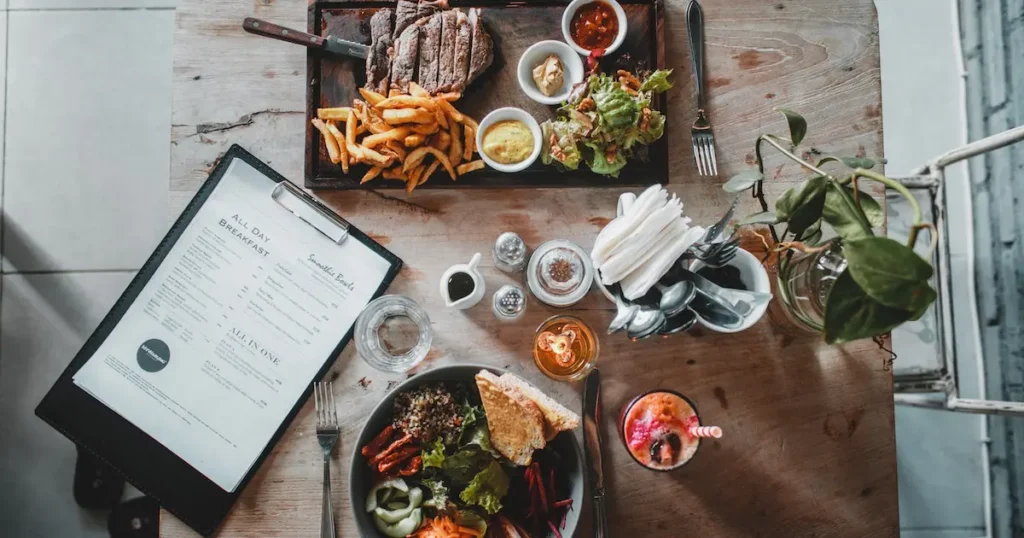 Savor the flavors!
Exploring France Beyond Rugby
If time allows, immerse in French culture:
See top attractions like the Eiffel Tower, Louvre, Arc de Triomphe
Wander charming neighborhoods – Montmartre, Le Marais
Tour chateaus and wineries in the Loire Valley
Relax at French Riviera beaches
Discover smaller cities like Nice, Strasbourg, Montpellier
France offers immense beauty and history beyond the pitches.
Read Also: 12 FALL ADVENTURE TRAVEL TIPS FOR MOMS
Mobile Apps for Navigating France
Top apps like Google Maps, Citymapper for navigating cities
Transit apps tailored for metro/bus/rail in each area
Food/restaurant finder apps for discovering local cuisine
Rideshare/taxi apps for secure transportation
Travel/language translation apps to aid communication
Rugby World Cup 2023 official app for schedules, info
French Customs and Etiquette
Greetings/farewells – handshakes, cheek kisses
Politeness and use of formal vous vs. tu
Punctuality for appointments, events, transport
Dining norms and customs
Shopping etiquette like giving priority to locals
Tipping practices at restaurants, taxis, hotels
Safety Tips
Exercise common sense:
Keep valuables secure – avoid carrying large amounts of cash
Only use regulated taxis or ride shares
Keep your passport locked up safely in accommodations
Avoid bad neighborhoods and isolated areas at night
Stay vigilant of scams and pickpockets in crowds
Only drink bottled water and eat at clean restaurants
Check State Department advisories and register your trip
Situational awareness enhances safety.
Wrap it up
The Rugby World Cup France 2023 will be an epic sporting event and cultural immersion. By securing match tickets early, booking quality accommodations, arranging transportation, learning key French phrases, savoring the cuisine, and focusing on safety, attendees can make the most of their French adventure. This lifetime experience will create lasting memories for rugby devotees and newfound fans alike. With proper planning, you're sure to have an incredible Rugby World Cup trip to France.
FAQs