Fall brings cooler weather, gorgeous scenery, and fewer crowds, making it the perfect time for moms to cross exciting adventures off their travel bucket list. From hiking national parks to African safaris, this season offers endless possibilities to create lifelong memories together as a family. Here are tips to help moms plan their dream bucket list getaways this fall.
Fall is one of the best times for adventure travel, with comfortable temperatures for outdoor activities and beautiful autumn scenery as the leaves change colors. Kids are back in school, so popular destinations aren't nearly as crowded as the busy summer travel season. Cooler weather means you can comfortably participate in more daytime pursuits without overheating. Whether it's your family's first big trip or you're seasoned travelers, fall opens up endless possibilities for moms wanting to experience bucket list adventures.
How to Pick the Best Fall Travel Destination for Your Family's Ages and Interests
The key to an enjoyable adventure trip is choosing a destination suited for everyone's ages, interests and activity levels. For younger kids, look into national parks offering easy nature trails and Junior Ranger programs to get them engaged with the outdoors. State parks make great bases for camping, fishing, rock climbing, kayaking and other adventures appropriate for families. Visit farms where you can pick pumpkins, navigate corn mazes and see animals up close.
For older kids and teens, consider more demanding adventures like backpacking trips, mountain biking, canoe camping or jeep safaris. Seek out interactive museums and historical sites to provide educational experiences too. Don't forget amenities like pools, games rooms and kid's clubs to keep them busy during downtime. 
Destinations like Disney or other amusement parks can be enjoyable even for adults when far less crowded in fall. The key is researching activities in advance that work for every member, so no one gets bored.
How Should You Prepare for an Adventure Trip?
Proper preparation prevents problems down the road and helps ensure your family stays comfortable and safe. Pack layered clothing you can add or remove as temperatures fluctuate. Bring raingear even if sunny skies are forecasted. Make a checklist of hiking gear, water bottles, sunscreen and other outdoor essentials. Pack snacks and a first aid kit too.
Read Also: 12 IN-DEMAND BUSINESS JOBS THAT INVOLVE TRAVELING (2023 GUIDE)
Get your vehicle tuned up and stocked with emergency kits and entertainment for long road trips. Backup chargers and batteries ensure devices stay powered. Share detailed itineraries with family back home in case of emergencies. 
Research your destinations in advance to identify any safety concerns, entry requirements, terrain conditions or other factors to consider. Adventure travel takes more preparation than beach resorts, but pays off through amazing memories together.
What Should You Pack for a Family Adventure? 
– Sturdy, broken-in hiking shoes or sandals
– Lightweight, quick-drying travel clothes
– Warm layers like fleece jackets and thermal base layers
– Waterproof raincoats and travel umbrellas 
– Outdoor gear like backpacks, hydration packs, hats
– Toiletries, medications, first aid kit 
– Sunscreen, insect repellent, hand sanitizer
– Snacks, reusable water bottles  
– Flashlights, batteries, chargers
– Cameras, binoculars
– Entertainment like tablets, books, card games
Create a customized checklist based on your specific activities to ensure you don't overlook essential items.
How Can You Capture Precious c Moments?
Beyond souvenirs, the real treasures are the memories you create together. Come prepared to document your epic adventures. Bring a DSLR or quality digital camera with extra batteries and memory cards. Get action shots of the kids biking, rafting or climbing. Capture candid moments instead of just posed photos. Use your phone for video clips too. Have older kids journal each day's activities. Collect mementos like national park postcards and pressed flowers. 
Read Also: TRAVELING WITH DIABETES CHECKLIST
Then when home, print your favorite pictures for framed photos and photo books. Create a commemorative scrapbook or Shutterfly album together as a family project. Photos let you reminisce for years.
What Are Some Good Destinations for a Mother-Daughter Adventure?
Mother-daughter trips build bonds through new experiences shared. Some top picks for moms and girls include:
– Hiking and camping at national parks like Grand Canyon or Yosemite
– Seeing Broadway shows and museums in New York City
– Learning to surf along the California coast 
– Touring Harry Potter sights in London and Edinburgh  
– Riding mules down into the Grand Canyon   
– Snorkeling with sea turtles in Maui
– Visiting Disney World and Universal Studios  
– Seeing the northern lights in Iceland
– White water rafting on the New River in West Virginia
– Taking a hot air balloon safari in Kenya
Talk with your daughter about what activities appeal to her adventurous spirit, then start planning that memorable getaway.
What Should You Consider When Booking Lodging?
Finding the right accommodations makes all the difference on a family adventure. Consider amenities like:
Read Also: 6 BEST EUROPEAN CITIES FOR STUDYING ABROAD
– Kitchens to prepare simple meals
– Separate bedrooms and living spaces
– On-site restaurants with kid's menus 
– Cribs, highchairs and other baby gear
– Washer/dryers in unit to clean clothes
– Family-friendly pools and play areas
– Games rooms, kid's clubs or childcare 
Read reviews on sites like TripAdvisor to see if the property matches your needs. For greater flexibility, book vacation home rentals where you can pick bed configurations.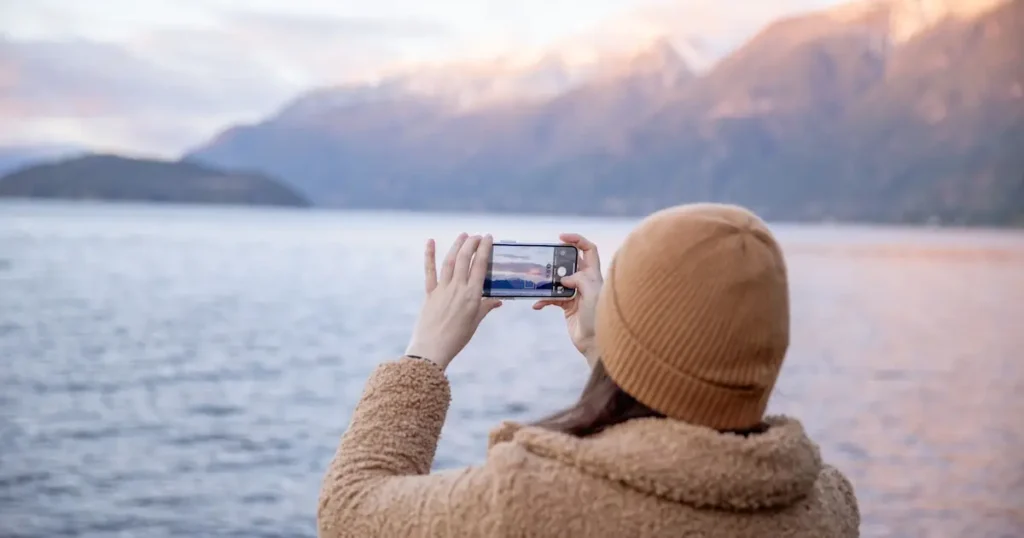 How Do You Make Trip Planning Exciting for Kids?
Get the kids excited by having everyone research destinations and activities. Let them pore through guidebooks and brochures to find places they're interested in. Have them help map road trip routes or pin locations on Pinterest boards.
Work together on itineraries mixing must-see sites with chill time. 
Giving them ownership makes it their adventure too. Share tips on budgeting, packing, and navigating logistics as teaching moments. Their input ensures you pick activities they'll genuinely enjoy.
What Should You Avoid When Planning Family Adventures?
It's easy to get overambitious trying to cram everything into one vacation. Avoid the temptation to overschedule every single hour. Build in free time for wandering, picnics, naps or spontaneous fun. Don't book activities back-to-back-to-back or you'll have exhausted, grumpy kids.
Accept that rain or other surprises may force you to alter plans. Don't panic; go with the flow and have backup indoor options if needed. Not seeing every museum or vista isn't a disaster. Memory-making happens during quiet moments together, not just big sights. Keep things relaxed to avoid burning out.
Where Can Moms Enjoy Some Grown-Up Time on Trips?
As wonderful as family trips are, they involve a lot of work for mom. Look for excursions that include a parents' night off while kids enjoy activities under supervision. Or book extra hotel rooms so grandparents can take the kids for a night. 
Schedule mornings for family time, and relaxing spa treatments for mom in the afternoon. Sneak in date nights while the kids sleep. Build in alone time for mom to recharge while still enjoying the majority together.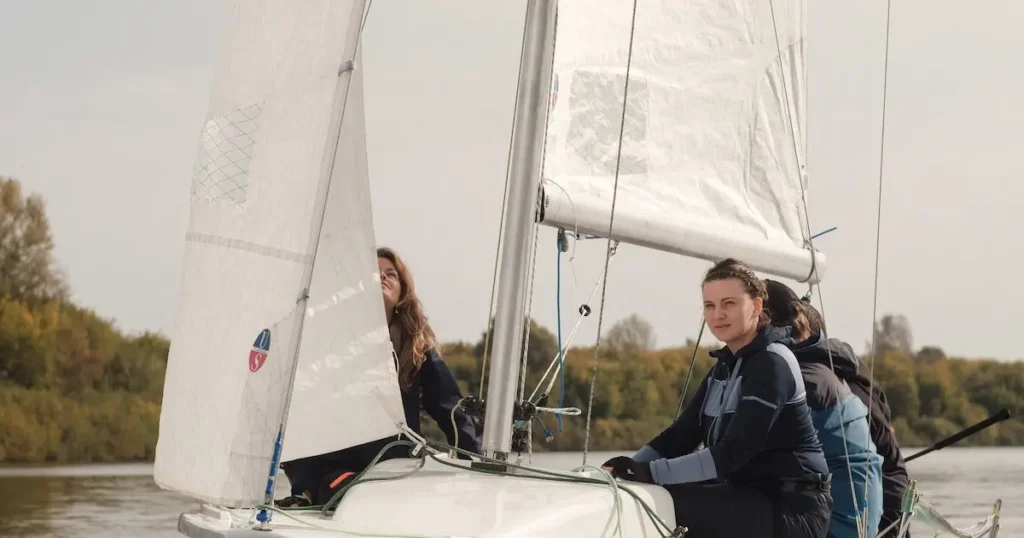 What Adventure Activities Are Best for Preschool Ages?
Adventurous travel is possible even with toddlers if you pick age-appropriate activities. Great options include:
– Visiting interactive children's museums
– Staying at kid-friendly national park lodges with programs 
– Hiking very short, scenic nature trails 
– Riding the gondola for aerial mountain views
– Playing at beaches with gentle waves
– Taking boat rides to spot wildlife
– Picking apples or pumpkins at orchards/farms
– Riding the train at places like the Grand Canyon
Bring their stroller for when little legs get tired. Build in lots of snacks, playground time, and naps. Go at their pace, not rushed.
What Should Teen Adventurers Add to Their Travel Bucket Lists?
For teens seeking independence, exciting adventures include:
– Whitewater rafting Class III-IV rapids
– Overnight canoe or kayak camping trips    
– Backpacking to waterfalls and alpine lakes
– Canyoneering with ropes and rappelling
– Surfing lessons in Costa Rica, Hawaii etc.
– SCUBA diving to coral reefs or shipwrecks
– Climbing the Via Ferrata routes in Italy
– Skiing or snowboarding out West 
– Taking camel safaris in Morocco
– Road tripping to U.S. national parks
Read Also: 6 TIPS FOR QUICK AND EASY EUROPE TRAVEL VISAS IN 2024
Let them help pick destinations that spark their interest. These active pursuits help older kids unplug and bond with family.
How Can Moms Afford More Adventure Travel? 
– Travel in shoulder seasons when rates are lower
– Book vacation rental homes with full kitchens  
– Choose national park trips over luxury resorts
– Look for all-inclusive adventure packages
– Use credit card points to cover flights or hotels
– Take advantage of fall travel deals 
– Don't buy souvenirs, just memories
– Split costs by inviting grandparents along
Saving up all year makes ambitious trips feasible. Developing kids' budgeting skills prepares them for future travels too.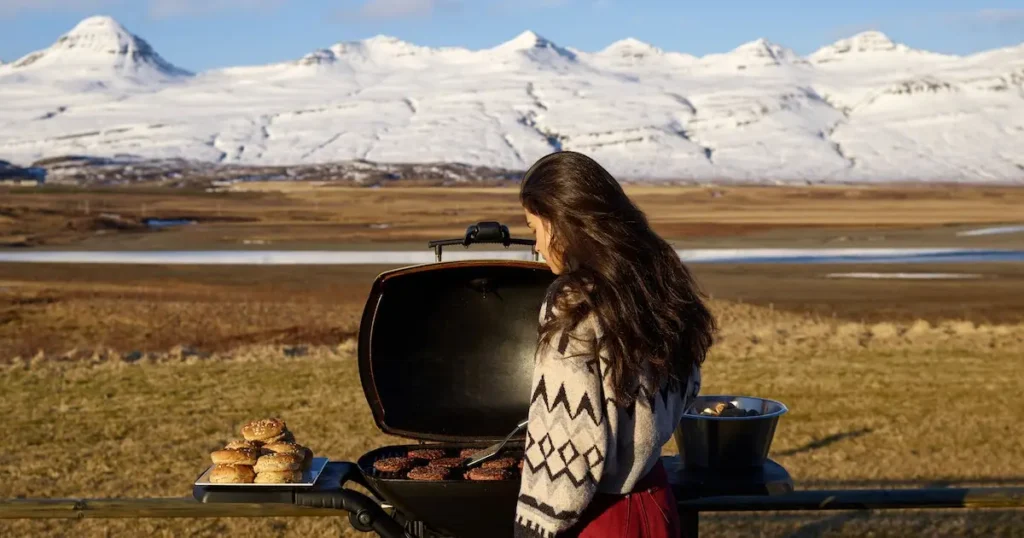 The best part of fall bucket list getaways is bonding while making memories to cherish. With preparation and realistic expectations, moms can craft incredible adventures even on a budget. Where will you explore next?
FAQs