For professionals with wanderlust, a dream job allows you to travel regularly while building your career. There are many business roles across diverse industries that involve frequent traveling as part of the core job duties.
Jobs that require extensive travel can span fields like sales, engineering, construction, healthcare, and more. Of course careers in the travel industry such as pilots, flight attendants and tour guides intrinsically involve constant relocation as well. For those who crave adventure and don't mind living out of a suitcase, Business jobs that involve traveling offer the chance to explore new places while advancing your work.
This guide will explore some of the most in-demand careers for travelers looking to turn their passion into a fulfilling profession that allows them to travel for work.
Benefits of Travel Careers
Before diving into specific roles, let's look at some of the advantages that traveling for work offers:
Career development – Traveling for business allows you to gain new skills and experiences that translate into professional growth. You are able to connect with industry professionals around the world, stay on top of global trends, and broaden your perspectives.
Adventure – Business travelers get to explore new destinations regularly. Your weekends and downtime on work trips provide opportunities to immerse yourself in different cultures and experiences.
Professional challenges – Travel jobs are often dynamic and fast-paced, presenting new challenges. You get to work with a diverse array of clients or projects.
Perks and status – Traveling employees can enjoy perks like accumulating airline points, hotel status, rental car status, and lounge access. Business class flights and luxury hotel stays may come with more senior roles.
Read Also: TRAVELING WITH DIABETES CHECKLIST
Of course, frequent travel also comes with downsides like stress, disrupted sleep cycles, and less family time that should be weighed when considering a high-travel career path long-term. But for adventure seekers who crave dynamic work, travel jobs unlock unique experiences.
Next, let's look at some of the most popular business roles that involve travel both within the travel industry and beyond.
Travel Industry Careers
For those with a passion for the travel, tourism, and hospitality industries, some careers inherently involve constant relocation and travel. These include:
Flight Attendants
Flight attendants get to travel the world as part of their regular job duties caring for airline passengers during flights. In addition to customer service skills, the role requires emergency training and preparation for irregular operations.
The Bureau of Labor Statistics projects nearly 20,000 openings for flight attendants annually through 2026. The median salary is around $56,000, with top earners making over $80,000. Perks include free standby travel, discounts on accommodations, and flexible scheduling.
Pilots
Pilots travel frequently as they transport passengers worldwide. Airline transport pilots typically need a bachelor's degree as well as an Airline Transport Pilot Certificate from the FAA involving 1500+ hours of flight time. The role comes with major responsibilities but offers salaries averaging over $100,000.
Travel Agents
Read Also: 6 BEST EUROPEAN CITIES FOR STUDYING ABROAD
Travel agents design customized travel packages and itineraries for clients. They possess expert knowledge of destinations and vendor relationships to recommend activities. While travel agents typically work at desks, some roles do involve coordinated group travel to resorts, cruise ships, etc.
Tour Guides
Tour guides lead groups travel domestically or abroad through planned activities at historical, cultural, or recreational sites. They must be knowledgeable about attractions and destinations. Guides may be hired for day excursions up through month-long international trips.
Travel industry careers allow you to turn your passion for travel into a full-time job. They offer adventure and perks through extensive business travel but also involve unconventional hours and schedules. If you love aviation, cruising, resorts, or sharing travel expertise, pursuing a career in travel services can be very rewarding.
Next let's examine some non-travel industry jobs that allow professionals to travel frequently as part of their regular business activities.
Sales and Business Development
Client meetings are integral for many sales and business development roles across industries. Building strong relationships and nurturing leads often requires frequent travel to meet prospects and customers where they are based.
Sales Representatives
Sales reps promote products and services through product demonstrations, answering questions, and negotiating contracts. They often travel to present to potential clients in their offices or at industry conferences and events. Both inside and field sales roles include travel.
Account Managers
Read Also: 10 BENEFITS OF MOVING ABROAD ALONE
Account managers focus on maintaining and growing relationships with existing clients. This requires check-in visits and meetings to provide support, upsell services, understand needs, and ensure satisfaction. Account manager positions often entail over 50% travel.
Consultants
Consultants are hired by clients to provide strategic advice, implementation support, training, etc. in a domain where the client lacks expertise. Extensive travel is often required to be on-site with a client during a long-term project. Consultants may even relocate or "live" at a client site for a multi-month engagement.
A career in sales or business development roles allows driven, outgoing professionals to travel frequently to grow companies and their careers through new business relationships. However, the rapid pace can also be draining so it's important to set boundaries and practice self-care when traveling for these positions.
In the next section, we'll cover some other common business jobs that require regular travel.
More Business Travel Career Options
In addition to the travel-heavy roles already covered, many other careers in fields like engineering, construction, healthcare, and more involve frequent business travel or short/long term relocation.
Engineers
Engineers like civil, mechanical, and petroleum engineers often travel to construction sites or offshore operations like oil rigs and mines to provide on-site expertise and oversight for projects. Technical problem-solving skills and STEM degrees are required.
Construction Managers
Construction managers and superintendents may need to relocate or travel routinely to visit regional construction projects and ensure smooth operations on-site. The ability to read plans, coordinate workers, and meet deadlines is crucial.
Healthcare Travel Jobs
Read Also: 6 BEST EUROPEAN CITIES FOR STUDYING ABROAD
Doctors, nurses, pharmacists, and other healthcare professionals can expand opportunities by taking travel assignments that provide free housing and higher pay. Travel nurses can choose from 8-26 week contracts at hospitals nationwide needing extra staff.
Field Service Technicians
Technicians travel to customer locations to install, repair, or provide maintenance services for equipment and machinery. Technical degrees and certifications like HVAC certification are required.
This is just a sampling of many more business roles that enable professionals to travel extensively. The key is finding positions that align with your skills and interests while offering the experiences, learning, and lifestyle you desire from frequent travel.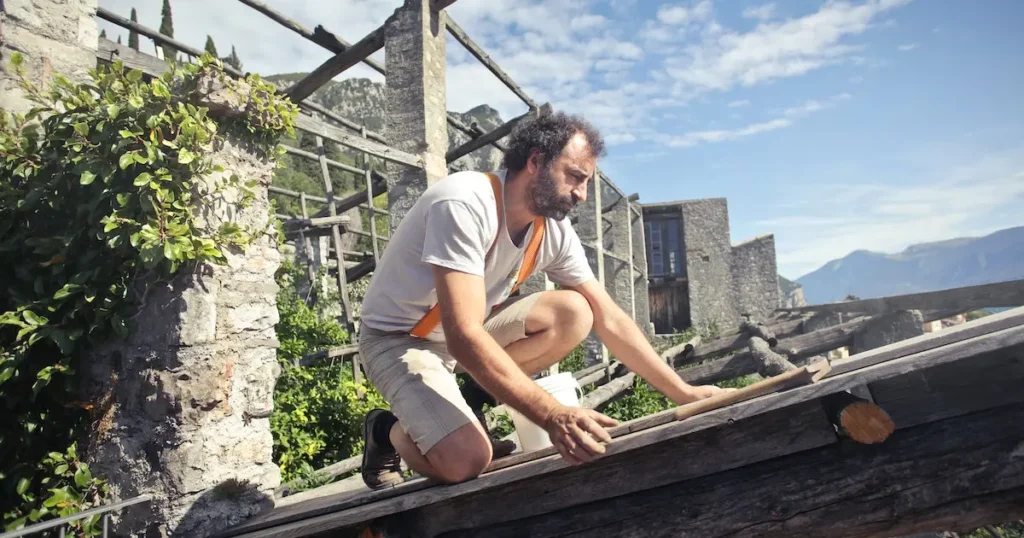 In the final section, we'll cover some tips for balancing life on the road and getting started in a travel-heavy career.
Maximizing the Travel Lifestyle
While travel careers enable exciting opportunities, it's important to focus on work-life balance and avoid burnout from life on the road. Here are some tips:
Take time off between trips and set limits on days away per month. Know when to recharge.
Make sleep, healthy eating, and exercise a priority during hectic travel schedules. Don't neglect self-care.
Build routines that keep you grounded like journaling, reading, calling loved ones when traveling.
Take mini-vacations and explore destinations when you can even if just for a day or an afternoon.
Utilize technology like video calls to stay connected with family and friends while away.
Look for remote work or flex scheduling policies that offer sabbaticals and support travel lifestyles.
If you're ready to look for travel job opportunities, here are some key steps:
Identify roles that fit your skills, education, experience and interests.
Highlight past travel experience on your resume.
Get any necessary certifications or training to open more travel options.
Consider contract roles or freelancing to have location flexibility.
Research companies with positions known for travel.
Set up job alerts for travel job openings and be ready to relocate.
Learn travel hacking strategies like maximizing points and loyalty programs.
With the right role and approach to maintaining work-life balance, pursuing a career that allows you to travel for business can be life-changing. The opportunities to see the world, gain new perspectives, and have adventures make the trade-offs worthwhile for travelers at heart.
FAQs