The sound of waves crashing along a foreign shore. Starry skies untouched by light pollution. Misty mountains beckoning you to ascend their peaks. These experiences and more await you on an adventure trip.
Adventure travel tantalizes with the promise of breathtaking landscapes, adrenaline-pumping activities, and creating unforgettable memories. It lures you with visions of trekking through jungles, learning to surf impressive breaks, and immersing yourself in exotic cultures.
Yet for all its appeal, adventure travel can also intimidate beginners. Concerns over safety, costs, physical demands, and logistics often dissuade people from taking the plunge into the world of adventure travel. Many don't know where to start.
That changes now. This comprehensive guide breaks down everything you need to know to plan your first successful foray into adventure travel. You'll learn how to choose a destination suited for beginners. We'll provide tips for identifying activities that match your interests and fitness level. You'll get packing lists, safety recommendations, trip booking advice, and much more.
By the end of this post, the idea of jetting off on your own adventure trip will seem exciting rather than daunting. The sights, thrills, and personal growth of adventure travel will far outweigh any apprehensions. Let's get started planning an adventure you'll never forget!
What is Adventure Travel?
For many people, the idea of "adventure travel" conjures up images of daring activities and expedition to remote, exotic locations. But adventure travel is more nuanced than that.
Here's a quick definition:
Adventure travel involves exploration or travel to remote, unique, or wilderness destinations, often involving activities that provide adrenaline rushes or interaction with nature and different cultures.
Simply put, adventure travel takes you out of your daily routine and lets you experience something new and exciting. It expands your boundaries and pushes you outside your comfort zone.
Key Characteristics of Adventure Travel
An adventure trip often has some or all of these characteristics:
Experiencing new cultures and ways of life – This could include trekking with indigenous guides, staying in local villages, or learning ancient practices. Immersing yourself in a different culture is a hallmark of adventure travel.
Close interaction with nature – Many adventures involve hiking, water sports, wildlife safaris, or other activities that let you connect with the natural environment.
Physically demanding activities – Activities like rock climbing, rafting, kayaking, mountain biking, or high-altitude trekking all require fitness and involve some degree of risk or thrill-seeking.
Exploration of remote or untouched destinations – Places off the beaten track that provide access to pristine nature, isolated cultures, and solitude.
Stepping outside your comfort zone – Adventure requires venturing into unfamiliar territory and trying new activities you've never done before. It pushes your boundaries.
Types of Adventure Travel
There are endless types of adventure trips depending on your interests. Here are some of the most popular categories:
Cultural immersion adventures – Live with indigenous people, learn ancient practices, and immerse yourself in daily life.
Wildlife safaris – Observe animals in their natural habitats in places like the Serengeti or Galapagos Islands.
Extreme sports – Try adrenaline-pumping activities like skydiving, downhill skiing, surfing, rock climbing, or mountain biking.
Wellness retreats – Recharge through yoga, meditation, spa treatments, healthy cuisine, and other restorative experiences.
Eco-tourism – Help conserve the environment through voluntourism focused on sustainability.
Culinary adventures – Take cooking classes and sample exotic cuisine around the world.
No matter which type you choose, adventure travel takes you out of the ordinary and lets you challenge yourself while discovering the world.
Top Benefits of Adventure Travel
Why should beginners give adventure travel a try? Here are some of the outstanding benefits it offers:
Builds confidence by letting you accomplish new feats and activities outside your comfort zone
Creates unforgettable memories and experiences very different from ordinary vacations
Allows you to immerse yourself in nature and experience spiritual rejuvenation
Fosters cultural exchange, open-mindedness, and connection with people from different backgrounds
Provides fitness benefits and energy from physical activities and movement
Promotes personal growth by teaching resilience, persistence, and independence
Relieves stress by removing you from everyday routines and worries
Satisfies your sense of curiosity, wonder, and adventure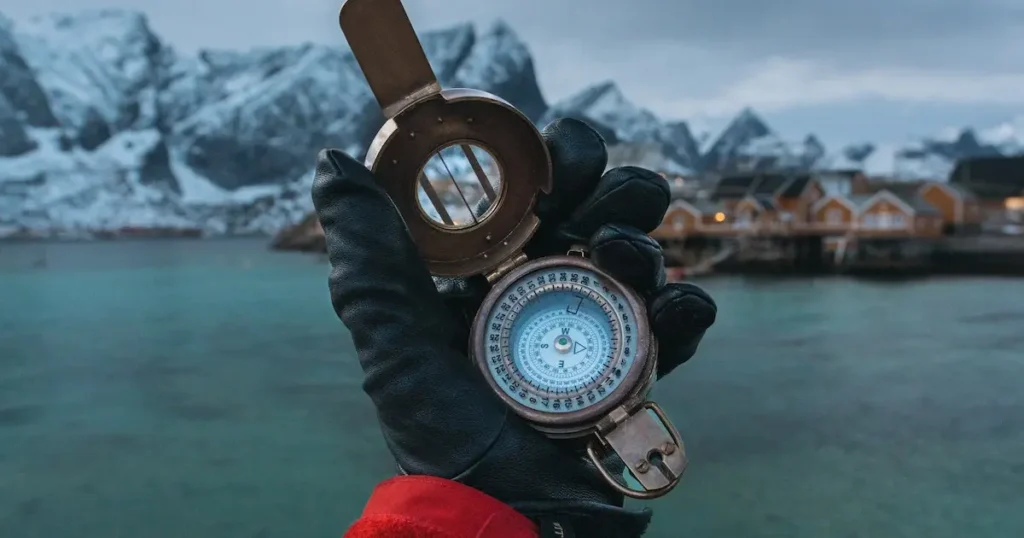 If those benefits speak to you, then it may be time to start planning your first adventure trip! The next sections will cover all the steps to make that dream trip a reality.
Is Adventure Travel Right for Me?
So adventure travel sounds exciting, but is it right for you? Stepping outside your routine and comfort zone isn't for everyone. As a beginner, it's important to realistically assess your interests, fitness level, budget, and risk tolerance before booking an intensive adventure trip.
Here are some key questions to ask yourself:
Do I Have Any Physical Limitations or Concerns?
Many adventure activities like hiking, watersports, cycling or climbing require cardiovascular fitness and mobility. Think honestly about your current activity level and any physical limitations. This will determine what activities will be safe and enjoyable vs. miserable.
For example, if you have knee or back problems, signing up for a strenuous mountain trek is probably ill-advised. Be realistic about your physical abilities.
What Kinds of Activities Appeal to Me?
Pinpoint the types of adventure that get your adrenaline and curiosity flowing. Do you love the idea of summiting mountains? Is learning to surf a lifelong dream? Would you enjoy volunteering on a wildlife conservation project?
Knowing your interests will help you identify exciting but realistic adventures tailored specifically to you. Don't just follow trends or what worked for your friend.
Read Also: 12 FALL ADVENTURE TRAVEL TIPS FOR MOMS
What Is My Risk Tolerance?
Every adventure activity involves some degree of risk, but your tolerance for thrill and danger is personal. If the idea of climbing up cliffs or riding Class IV rapids terrifies you, don't override your instincts just because an excursion sounds cool. Be honest with yourself about your comfort with risk.
You can still find amazing beginner-friendly adventures that don't require you to scale Everest. Build up your risk tolerance gradually.
How Much Time And Money Can I Commit?
Going on safari in Africa for three weeks or signing up for a month-long sailing voyage around Greece sounds idyllic. But are you able to take that much time off work and fund such an expensive trip?
Look for adventures that fit both your budget and schedule. You can have amazing experiences on shorter excursions closer to home too. There's no need to break the bank or vacation days.
How Can I Test Out Adventure Travel?
If you're still on the fence about your appetite for adventure, start small to experiment:
Sign up for a weekend kayaking or rock climbing course close to home
Do a guided day hike at a local state park
Talk to friends who have done intro-level adventure trips and hear their experiences
Read adventure travel blogs and memoirs to live vicariously!
Watch adventure travel shows and documentaries to see different activities
Try indoor simulations like a climbing wall at the gym
Once you've dipped your toes in, you'll have a better sense of your skills, interests, and comfort pushing boundaries. Then you can plan an adventure trip that's rewarding instead of regrettable!
The key is being honest with yourself. Adventure travel is amazing for those with the desire to step outside their routines and embrace new experiences. Make sure you have that drive before committing!
Popular Adventure Destinations for Beginners
Once you've determined that you're ready for an adventure trip, one of the most exciting parts is choosing a destination! The world is full of incredible places offering awe-inspiring landscapes, exciting activities, and unique cultural experiences.
But as a beginner, you'll want to stick to destinations known for being accessible and friendly to adventure travelers of all skill levels.
Here are some top beginner-friendly adventure destinations to consider:
Domestic U.S. Destinations
For your first adventure trip, stick close to home. Here are some of the best spots in the U.S. for intro-level outdoor activities and nature immersion:
National Parks – Hike through breathtaking scenery in parks like Yellowstone, Yosemite, Glacier National Park, Grand Canyon and more.
Appalachian Trail – Tackle a section of this famous scenic hiking trail running from Georgia to Maine.
Smoky Mountains – Bike, camp, or paddle your way through the forested Smoky Mountain wilderness.
Moab, Utah – Known as the adventure capital of the U.S., Moab offers rafting, skydiving, rock climbing, mountain biking and more for all levels.
Zion National Park, Utah – Hike the park's famous trails including Angel's Landing, the Narrows and Hidden Canyon.
Glacier National Park, Montana – Drive the scenic Going-to-the-Sun Road. Spot wildlife like grizzlies, bighorn sheep and moose.
Great Smoky Mountains National Park – Ride scenic mountain roads on a motorcycle trip through the park's lush forests and valleys.
The advantage of choosing domestic destinations is lower cost, no need for passports/visas, and easier accessibility.
Top International Destinations
Once you've gotten your feet wet on U.S. soil, branch out to some of these iconic international locales known for beginner-friendly adventures:
Costa Rica
Zipline through the rainforest canopy
Learn to surf at Tamarindo or Jacó beach
Hike around Arenal Volcano and soak in natural hot springs
Spot wildlife like sloths, monkeys and exotic birds on guided walks
Peru
Hike the Inca Trail to Machu Picchu (permits often sell out 6+ months in advance!)
Explore historic sites in Cusco and the Sacred Valley
Visit traditional villages on Lake Titicaca
Sample Peruvian cuisine in Lima, Cusco and beyond
Iceland
Drive the scenic Ring Road encircling the island
Relax in the Blue Lagoon's geothermal waters
Trek on a glacier or see the Northern Lights (ideal for winter trips)
Horseback ride through lush green pastures
New Zealand
Hike one of New Zealand's iconic Great Walks like the Milford Track
Bungee jump, jet boat or zipline for an adrenaline rush
Explore the glowworm caves in Waitomo
Learn about Māori culture in Rotorua
Read Also: 7 BEAUTIFUL NEW YORK ISLANDS TO ESCAPE THE CONCRETE JUNGLE
Nepal
Do a teahouse trek around the Annapurna Circuit instead of the more advanced Everest Base Camp route
See Mount Everest and other Himalayan peaks up close from viewpoints like Poon Hill
Paraglide or mountain bike your way around Pokhara
Volunteer at a Nepali school or children's home
Wherever in the world you choose to go, look for tour operators and excursions rated highly forbeginners. Avoid anything labeled "advanced" or "expert." Ask questions to gauge the level of difficulty and experience required.
By choosing an adventure suited for your current skill set, you'll avoid feeling in over your head on your first trip. Work your way up to more extreme adventures as you gain skills, fitness and confidence!
Choosing Your Adventure Activities
Once you've settled on a destination, the fun really begins – selecting which activities you'll do! Most adventure trips offer a range of options to match different interests and comfort levels. Here are some of the most popular activities for beginner travelers to consider:
Hiking
Hiking is one of the easiest adventure activities for beginners to enjoy. Important factors:
Distance – Start with shorter distances under 5 miles and work your way up
Elevation gain – Choose hikes with less than 1,000 ft accumulated gain if new to hiking
Trail conditions – Well-marked trails without much elevation gain or technically challenging sections
Guided or self-guided – Going with a guide provides extra assistance if new to hiking
Popular hiking destinations: U.S. National Parks, Inca Trail in Peru, Tour du Mont Blanc in France/Italy/Switzerland, Torres del Paine in Patagonia
Water Sports
Ride the waves or river rapids with these beginner-friendly water activities:
Rafting – Look for Class I-III rapids; Class IV rapids are for experts
Surfing – Take lessons and start with beach breaks, not reef breaks
Snorkeling – Rent a mask/snorkel/fins and swim where there are calm waters and colorful reefs
Kayaking – Start with calm lakes and bays before progressing to rougher seas
Top spots: Whitewater rafting in the Grand Canyon, surfing in Costa Rica, snorkeling the Great Barrier Reef, sea kayaking in British Columbia
Biking
Cycling can make for an active adventure, if you take terrain into account:
Mountain biking – Start with easier green/blue trails before trying black diamond runs
Road biking – Choose routes with smaller hills; avoid massive climbs
guided vs self-guided – Opt for a guide if biking in unfamiliar areas
Where to bike: Mountain bike parks across the U.S., road bike along the Pacific Coast Highway, cycle through tulip fields in the Netherlands
Wellness Activities
If you want more of a relaxation focused adventure, look into:
Yoga/meditation retreats – Gain flexibility and mental clarity with yoga, meditation, breathwork, etc. Often include healthy meals too
Spa getaways– Get pampered with massages, facials, aromatherapy, and other treatments
Cooking classes – Learn new cuisines and culinary skills from local experts
Read Also: 25 ROMANTIC THINGS TO DO FOR COUPLES IN NEW ORLEANS
Top locales: Bali, Costa Rica, Thailand, Tuscany, Morocco
Wildlife Spotting
Get up close with animals in their natural habitats on wildlife safaris and excursions:
Land safaris – Spot "big five" animals like lions, elephants, leopards on a 4×4 driving safari
Aquatic safaris – Snorkel or scuba dive with sea turtles, sharks, manatees, etc.
Bird watching – Spot exotic birds with the help of a guide
Where to see wildlife: Serengeti in Tanzania, Galapagos Islands, Amazon rainforest, Costa Rica's national parks
The key is matching activities to your interests so you'll fully enjoy new active adventures! Consult local operators or tour companies to find the right options at your chosen destination.
Booking Your First Adventure Trip
You've chosen your destination and activities. Now it's time to actually book your adventure! Here's how to make it happen smoothly:
Booking Flights
Give yourself flexibility – Try to build in a buffer day in case of delays/cancellations
Use flight search engines – Compare prices across platforms like Expedia, KAYAK, Google Flights
Fly direct when possible – Minimize layovers and chances of something going wrong
Redeem miles – Use airline miles from credit card points to score free tickets
Read Also: 10 SECRET AIRPORT HACKS REVEALED BY FREQUENT FLYERS
Finding Accommodations
Research areas first – Make sure the location suits your plans
Compare hotels vs hostels – Hostels cost less but offer less privacy
Read reviews – Look for places rated highly for service, cleanliness and location
Book early – Reserve 4-6 months out for popular destinations/times of year
Booking Activities
Go through tour operators – Reliable for arranging everything from hotels to guides
Book certain activities in advance – Like limited hiking permits or scuba certifications
Leave flexibility – Don't overschedule every moment in case you want to relax or add excursions
Travel Insurance
Get comprehensive coverage – In case you need to cancel due to illness/injury or cut a trip short
Understand what's covered – Read the fine print on claim limits, exclusions, etc.
Buy within ~3 weeks of deposit – For cancellation/interruption coverage to apply
Vaccines and Medications
Check recommended vaccines – Based on your destination, activities, season of travel
Get needed prescriptions – Such as for malaria prevention or altitude sickness
Bring basic first aid supplies – Bandages, OTC pain relievers, anti-diarrheal meds, etc.
By planning out the logistics in advance, your adventure is much more likely to go smoothly! Travel agents can help too if you don't want to organize everything solo.
Packing and Preparing for Your Adventure Trip
You've booked your flights, planned the itinerary, and gotten vaccines. Now it's time to pack! Proper packing and pre-trip preparation will help ensure you're ready for an amazing adventure.
Creating a Packing List
Tailor your list to your specific destination and planned activities. Must-have items:
Outdoor apparel – Lightweight, moisture-wicking, quick-dry shirts/pants, hiking boots, swimsuit
Layers – Light jackets, fleece, rain shell, thermal base layers
Adventure gear – Backpack, hiking poles, water bottle, headlamp, travel towel
Toiletries – Sunscreen, insect repellent, prescription medications, basic first-aid kit
Travel documents – Passport, visa, travel insurance paperwork, ID
Electronics – Camera, chargers, adaptors, portable power bank
Packing Tips
Pack light – Only bring essentials; laundry facilities may be available
Use packing cubes – Organize gear and save space
Create a checklist – Ensure you don't forget important items
Break in footwear – Prevent blisters by wearing new shoes/boots before trip
Physical Training
Start training months before your trip – Follow cardio, strength training, and flexibility programs
Practice activities – Like hiking, water sports to build needed muscles and stamina
Work on balance and agility – For activities like rock climbing, surfing, or hiking rugged terrain
Brushing Up on Skills
Take needed classes – Refresh first aid skills, learn basics of activity like surfing
Study destination – Read about climate, culture, history, common health/safety issues
Learn key phrases – Know basics like "hello," "thank you" in local language
Thorough preparation and packing puts you in the optimal position for an amazing first adventure! You'll feel confident tackling new activities and environments.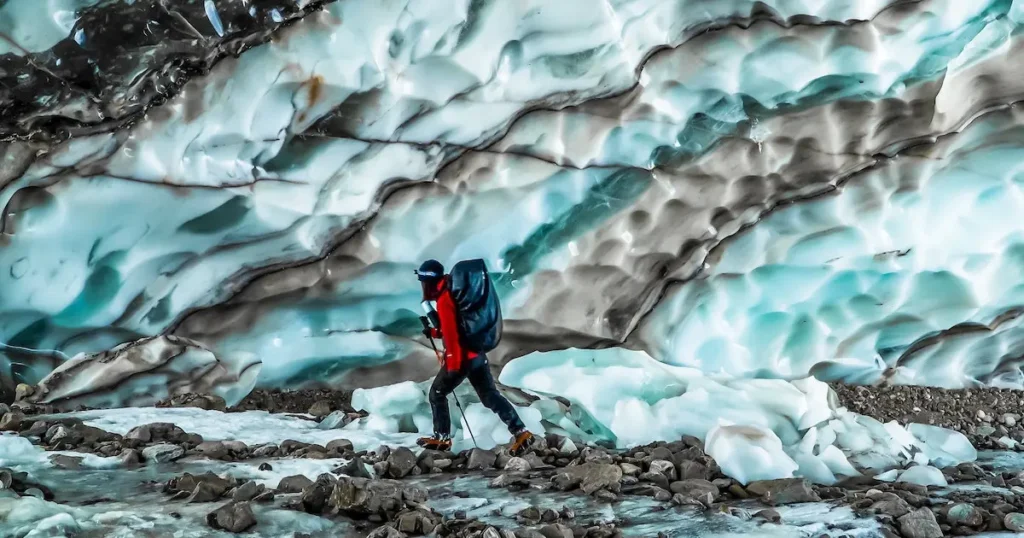 Staying Safe on Your Adventure Trip
Adventure travel offers incredible rewards, but also involves inherent risks. As a beginner, educating yourself on potential hazards and taking safety precautions is key. Here are some top tips:
Research Health and Safety Issues
Get travel vaccines – Follow your doctor's recommendations for your destination
Check travel advisories – For any civil unrest, crime, terrorism or other threats
Learn local laws and customs – To avoid trouble with authorities
Identify hospitals/clinics at destination – In case you need urgent care
Use Caution with Risky Activities
Read Also: 7 EPIC FAMILY ROAD TRIPS FROM NEW YORK CITY
Vet adventure tour operators – Go with responsible, licensed companies
Learn safety basics – Like staying hydrated and using proper gear
Follow guides' instructions – Don't go off on your own
Know your limits – Only take on challenges you're conditioned and prepared for
Avoid alcohol before activities – It impairs judgment and coordination
Take Precautions Against Crime and Scams
Carry limited cash and valuables – Avoid flaunting expensive electronics or jewelry
Lock up belongings – In hotel safe, or use locks on luggage/backpacks
Only take registered taxis – Avoid unmarked cabs
Don't follow strangers – Or go off with people you just met
Travel Smart
Research roads – Some remote routes can be hazardous; use reliable rental cars
Have local contacts – Get help if you get lost, injured or encounter other issues
Give an itinerary to friends/family back home – So they know to raise an alarm if out of contact
By taking basic precautions, you can minimize risks and focus on the incredible experience of adventure!
Making the Most of Your Adventure Travel Experience
You've booked the trip, prepared extensively, and taken safety precautions. Now it's time for the fun part – living the adventure! Here are some final tips to make sure you fully immerse yourself in the experience: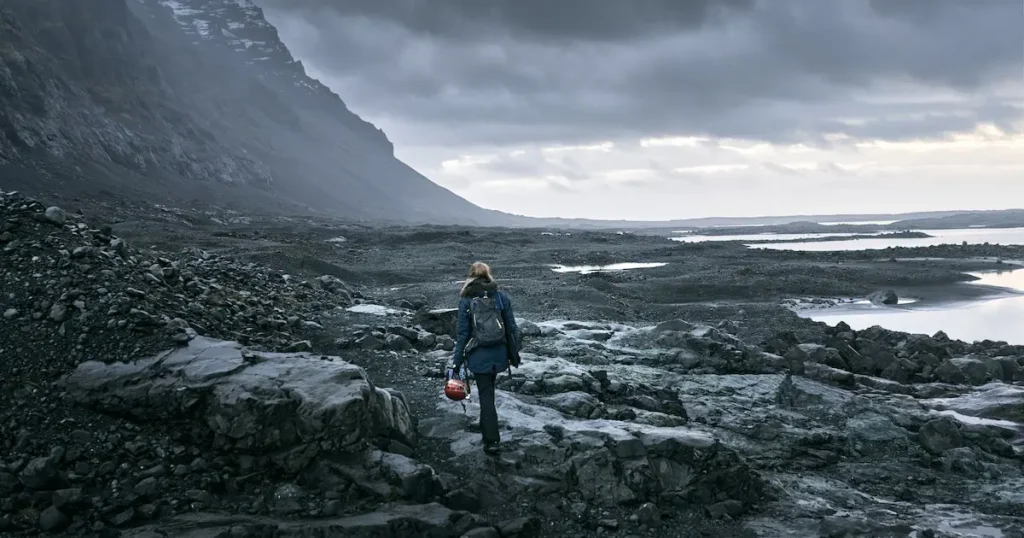 Keep an Open Mind
Embrace activities and cultures you're unfamiliar with
Sample new foods with curiosity; don't be afraid to eat local cuisine
Socialize with fellow travelers from different backgrounds
Live in the Moment
Don't just view the experience through your camera lens
Pause frequently to savor beautiful views
Focus on the feelings elicited by activities rather than checking off buckets list boxes
Seize Opportunities
Say yes to excursions outside your original plan
Talk to locals to get insightful perspectives on their culture
Follow your instincts down unexpected paths; enjoy the journey
Keep a Journal
Jot down observations to reflect on experiences
Record funny mishaps and exploits to laugh at later
Write down moments you want to remember vividly
Share Your Adventure
Post photos and stories to inspire others back home
Provide tips and recommendations to fellow first-time adventure travelers
Reminisce over your trip with new friends and travel buddies
Adventure changes you. Leaving your comfort zone fosters personal growth and new ways of seeing the world. Squeeze every ounce of insight, fun and meaning from your beginner adventure trip!