Welcome to our travel blog where we bring you the best places to visit in the USA during the month of November. As winter starts to set in, many parts of the country may seem off-limits for tourists.
However, that does not mean that there aren't any amazing destinations to explore during this month. In fact, there are several unique and breathtaking places that should definitely be on your list of must-visits in the US in November.
Today, we bring you our top picks of 5 Best Places to Visit USA In November along with their weather conditions, peak season details and interesting things to see & do. We hope these recommendations will help inspire you to start planning your own adventure throughout the United States during the autumn months ahead!
Happy reading!
1: Portland, Oregon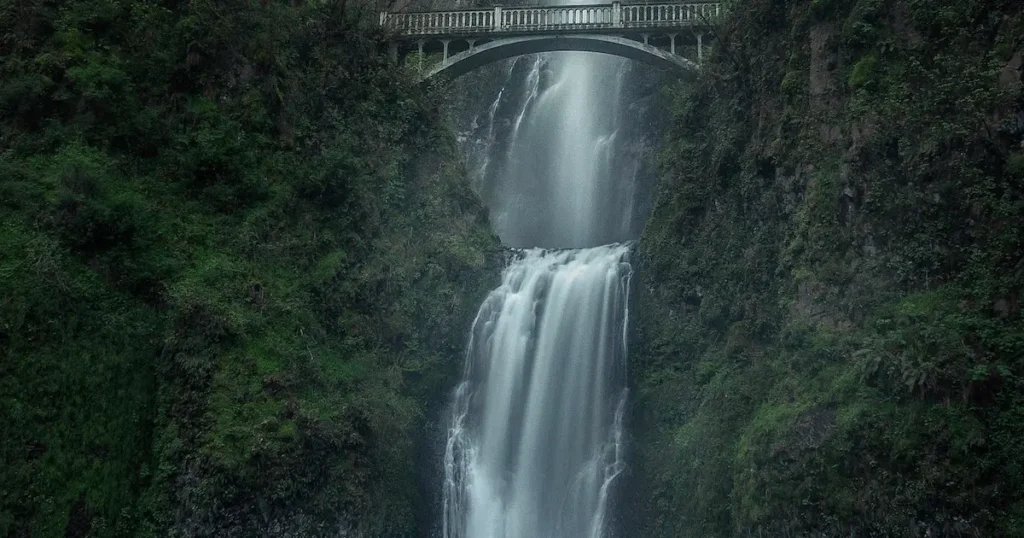 Portland, Oregon is a popular destination year-round, but it can become quite crowded during its peak summer season.
In November, however, temperatures drop slightly but remain mild around an average of 46°F, which makes for pleasant sightseeing without the heat waves found later in the year. And although rainfall increases at an average rate of nine heavy showers a month compared to four or fewer over the rest of the year, visitors willing to brave some chilly air can discover attractions like Powell's Books downtown or stroll through the serene grounds of the famous Japanese Garden. Not forgetting the scenic views awaiting at the majestic Columbia River Gorge, a short drive from the city center. With so much to offer, it's easy to understand why Portland ranks high as a great place to visit in the US during November!
2: Santa Fe, New Mexico
Santa Fe, New Mexico boasts diverse landscapes ranging from desert terrain and mountainous ranges dotted by ponderosa pines to rolling meadows that change color and texture with seasons.
Although notably cooler than most destinations on this list, Santa Fe enjoys a comfortable temperature range between 45-60°F throughout November. Due to its semi-arid climate and altitude of about 7,000 feet, conditions are often dry with occasional light snow or rain mixed together happening maybe twice per week. During winter months, when tourist activity tends to subside, the town offers many alluring features such as unique adobe structures housing local art galleries and museums like the renowned Georgia O'Keeffe Museum. It provides a peaceful atmosphere perfect for leisurely enjoyment of visual arts, cultural heritage sites like historic Spanish Missions, or sampling local cuisine delights along trendy Canyon Road or nearby artsy neighborhoods.
3: Tucson, Arizona
Similar to other destinations mentioned earlier, temperatures dip during November but generally stay warmer here in southern Arizona where Tucson resides.
An ideal time to catch early autumn foliage while avoiding extreme heat associated with summer visits, Tucson welcomes guests to view its scenic surroundings. This desert city sees scant precipitation even at the end of monsoon season in August through September. Mornings may feel brisk due to dropping nighttime lows hovering near freezing levels until reaching sunrise hour, but daytimes warm up nicely into mid-70s Fahrenheit degrees. Popular activities include immersive experiences at Saguaro National Park containing giant cacti and iconic western film sets at Old Tucson Studios or a quirky historical site El Tiradito shrine just east of downtown within Barrio historico district. Visitors will find plenty of opportunities to bask under vibrant blue skies amidst rich Sonoran Desert landscapes stretching toward picturesque mountains horizons.
Read Also : TOP 5 SOLO TRAVEL TIPS
4: Charleston, South Carolina
The southeastern coastal city of Charleston, South Carolina stands out in offering balmy beach weather during November when many places across America begin experiencing chillier temperatures.
Typical daily maximums range only slightly below average highs experienced between March-May seasons yet provide cozy warmth allowing for comfortably exploring outdoor locations plus charming architectural styles reflecting centuries of historical significance. As a hub for maritime traditions spanning several wars and conflicts dating back to Revolutionary times, visitors are invited to explore USS Yorktown aircraft carrier vessel situated in neighboring Mount Pleasant town. Those seeking natural wonders might take pleasure at the renowned Magnolia Plantation & Gardens nature preserve featuring elegant antebellum homes juxtaposed against tranquil blackwater tidal creeks and riverfront trails set amongst old oaks shading magnolias, camellias, and azalea blossoms bursting spring hues well beyond October or May blooming peaks enjoyed by mainland states further westward. When in pursuit of relaxed ocean views during non-summer travels, consider venturing north onto lovely barrier island beaches fronted by Atlantic Ocean expanses just minutes east of Downtown historic peninsula including stylish Kiawah Island upscale golfing community.
5: Galveston, Texas
Coastal Texas cities aren't typically thought of as being pleasant destinations during winter season compared to their warmer days of late spring and summer.
Read Also : TOP UNDERRATED SUMMER TRAVEL IDEAS
However, Galveston is one city which can offer some mild beach days during November thanks to lingering Gulf of Mexico waters still holding enough tropical energy left over from summertime heat waves. Generally ranging between upper 50s Fahrenheit to lower 60s Celsius degrees, there exists more moderate temperatures averaging around 64°F (equivalent 18°C) similar to Charleston, SC as discussed previously although without excessive amounts of rain or strong wind gusts. Given Galveston Bay's role supporting marine shipping commerce plus fishing industry operations supplying fresh seafood straight off dock or cooked expertly at famous Joe's Cafe, the Moody Gardens Aquarium Pyramid presents a showcase aquatic ecosystem exhibiting various species representing four different marine environments surrounding Greater Houston metro region known locally as Bayou City. On land, the newly constructed Harborside Market Square complex reinvigorates historic Strand street shopping scene with new food court establishments, boutique retail stores, event venue spaces, loft apartments above ground floor level hosting pop-up foodie entrepreneurs regularly attracting both locals and visitors drawn to Saengerfest celebratory festivities honoring German musical roots influencing many longstanding residents descended from European settlers who arrived via nearby ports from central Germany during 1800s migration period.
Wrap it up.
In conclusion, we hope this article has provided valuable insights into five best US fall travel destinations suitable for exploration in November or any other timeframe that suits one's preferences. Each destination offers unique attractions such as cultural diversity, historic sites, natural beauty, entertainment options, and comfortable temperatures ideal for engaging in activities under partly cloudy sky conditions before colder winter months descend upon most regions across nation. We encourage all readers interested in visiting these top picks to start organizing plans accordingly while staying updated on other potential vacation getaways via our blog for future recommendations tailored towards fulfilling individualized needs regardless of month desired year after year. Thank you for choosing us to assist with making informed travel decisions.
Happy adventures ahead! Please keep an eye out for future articles aimed at helping enhance your trip scheduling journey throughout entire calendar year. Here's wishing you all safe travels filled with memorable moments wherever life takes you next! Good luck finding perfect escapes – cheers!
Faqs
Can you suggest alternative destinations if I am looking for cold weather experiences?
Yes, some great destinations for cold weather include Aspen, Colorado; Whitefish, Montana; Lake Tahoe, California; Telluride, Colorado; Yellowstone National Park; and Banff, Alberta in Canada.
Are these destinations good for solo travelers?
Some of them may not be suitable for solo travelers due to safety concerns or lack of social life outside peak season. You should check reviews online or ask local authorities before going alone.
What else to do besides skiing, snowboarding, and ice skating?
There are plenty of other winter sports available like cross country skiing, sledding, fat biking, and snowshoeing. Or simply enjoy hot springs, museum visits, ice bars, or dog sledding tours.
Where can I find last minute deals on airfare and accommodations?
Websites like Kayak, Skyscanner, Priceline, Bookit, Expedia, Hotels.com, and Airbnb often feature discounted prices. Consider booking direct with properties too when possible.
More from TrekkingAbroad: