Looking for the best travel destinations in the USA for December 2023? Discover the top places to visit, enjoy festive celebrations, and create unforgettable memories.
Are you planning a vacation in December 2023? The United States offers a plethora of exciting destinations to explore during this festive season. Whether you're seeking snowy landscapes, holiday festivals, or warmer climates, the USA has something for everyone. In this blog post, we will unveil the best places to travel in December 2023 in the USA, ensuring an unforgettable and magical experience.
The following lists of tourist attractions in the United States for December 2023.
New York City: The Big Apple Comes Alive
San Francisco: Charming City by the Bay
Miami: Sun, Sand, and Festivities
Aspen: Winter Sports Paradise
New Orleans: A Unique Blend of Culture and Celebration
Honolulu: Warmth and Tranquility in Hawaii
Santa Fe: A Southwestern Winter Wonderland
Chicago: Holiday Magic in the Windy City
Las Vegas: Glitz and Glamour All Year Round
Seattle: A Pacific Northwest Winter Retreat
Nashville: Music and Merriment in Music City
Grand Canyon: Natural Beauty in Winter
Boston: Historic Charm and Holiday Spirit
As winter sets in, the holiday season brings cheerful celebrations across the United States. From snow-capped mountains to sunny coastal towns, there are numerous destinations that become even more magical during Christmastime. Read on to explore some of the top places to travel in December throughout the USA:
Introduction
Christmas is a time to reunite with loved ones, exchange presents, and make cherished memories together. Every state offers unique experiences that bring warmth to hearts during cold weather months. Find out how each location transforms into enchanting scenes perfect for creating unforgettable holiday moments.
New York City: The Big Apple Comes Alive
The iconic city shines brightest in December with festive lights adorning skyscrapers and department store windows showcasing elaborate displays. Attend holiday markets like the famous one in Union Square, ice skate in Central Park, catch Broadway shows, and enjoy New York's timeless ambiance.
San Francisco: Charming City by the Bay
Winter in San Francisco often means mild temperatures perfect for strolling along Fisherman's Wharf admiring twinkling light installations or visiting Pier 39 to watch sea lions frolic in the bay. Take part in festive events like Hardly Strictly Bluegrass festival or Castro Street Fair while savoring fresh seafood and delicious pastries.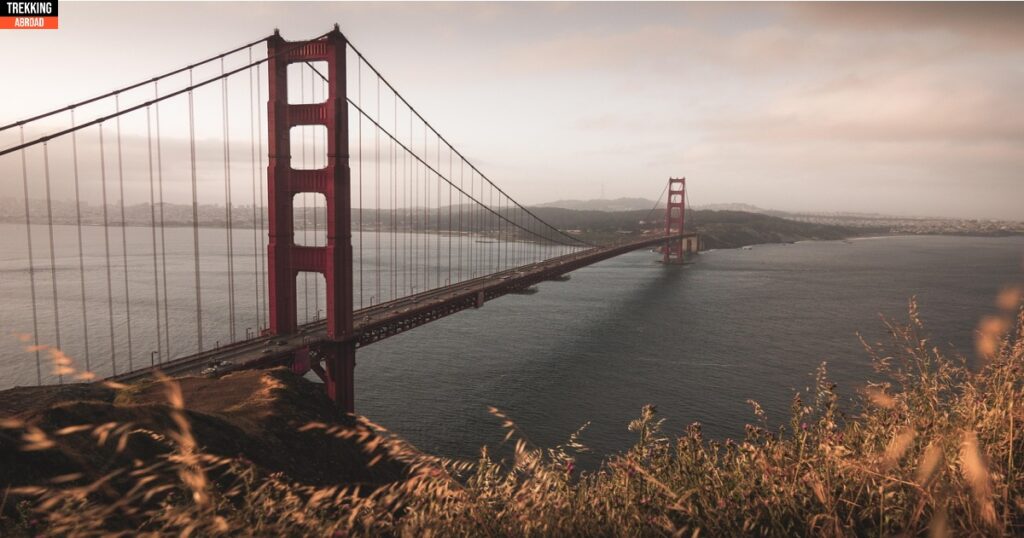 Miami: Sun, Sand, and Festivities
Escape the chilly north and head south to Miami's tropical climate and spirited atmosphere. Soak up rays on palm tree-lined beaches, attend Art Basel showing contemporary works, and taste mouthwatering Latin flavors. Don't miss Santa's arrival via boat parade through the Intracoastal Waterway!
Aspen: Winter Sports Paradise
Aspen is the ultimate winter sports paradise with its beautiful mountain ranges and excellent powder for both beginner and advanced level skiers alike. With great food options and plenty of shops, there's always fun things to do off the mountains too. For those who want to spend time away from the snow, Aspen has many galleries, museums, and historical sites to discover. Plus, if you go towards the end of December, the town hosts a torchlight parade that makes for a magical viewing experience. This family-friendly resort is also home to a charming downtown area filled with fun boutiques, coffee shops, and restaurants – so don't forget your wallet or credit card!
New Orleans: A Unique Blend of Culture and Celebration
Experience New Orleans' jazz scene and authentic Creole cuisine during the holiday season when the city celebrates with extra flair. Known for its Southern charm and hospitality, the residents of NOLA love any excuse to throw a party! During Thanksgiving weekend, they host the Oak Street Po-Boy Festival which offers a wide range of po-boy sandwiches and drinks in the most relaxed atmosphere possible. Join them in singing the national anthem right before Thanksgiving dinner! Or, head over to Lafayette Square around Christmastime where they erect an enormous Christmas tree decorated with ornaments made by local schoolchildren. You will definitely feel welcomed into this tightknit community. Don't forget to wear light and airy clothes as well as waterproof footwear to protect against unexpected showers.
Honolulu: Warmth and Tranquility in Hawaii
If you'd rather enjoy warm sunny days amidst pristine nature than shiver through freezing temperatures, Honolulu might just be what you need. Hawaii offers laidback beach vibes throughout winter months. While the weather patterns change minimally, and hotel rates drop, allowing budget travelers to indulge in luxurious accommodations or tours and guided experiences. In Honolulu's neighborhoods, you may observe festive displays and small-scale events, creating a serene holiday ambiance. Remember essentials such as swimsuits, flip flops/water shoes, SPF protection, sun hats, sunglasses, Aloha shirts or sundresses, etc. Oh, don't forget the reef-safe sunscreen to help preserve Hawaiian coral. Carry loose clothing suitable for temples, shrines, or solemn spaces to show reverence when needed. Lastly, bring insect repellent, as mosquito populations fluctuate throughout the rainy season.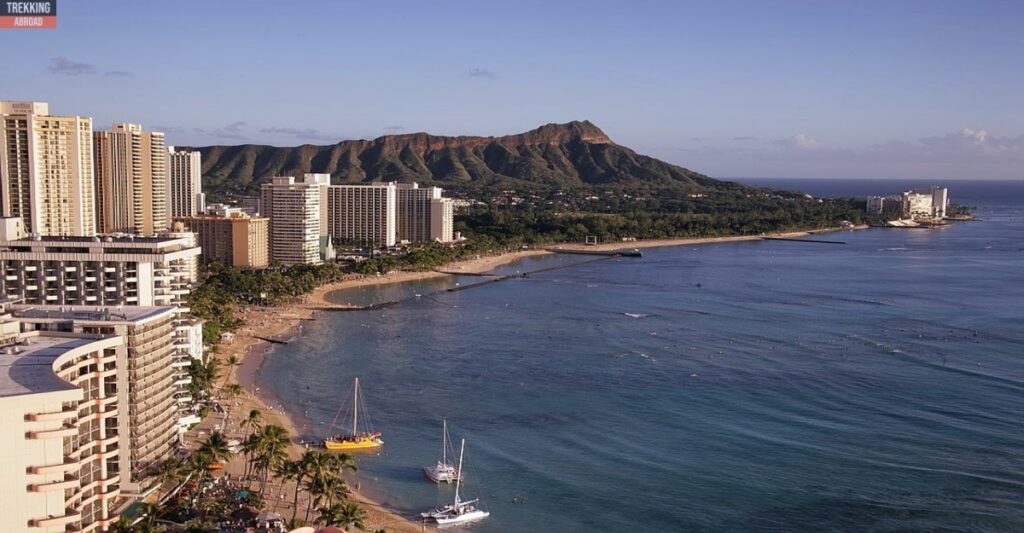 Santa Fe: A Southwestern Winter Wonderland
With an elevation close to 7,000 feet above sea level, Santa Fe experiences milder winters than its surrounding landscape. December features mild temperatures and clear skies ideal for checking out the region's rich Native American culture through museums, markets, and festivals. The popular annual "Luminaria Tour" sees locals display thousands of farolitos (small lamps) outside their homes and businesses to commemorate the holy spirit and illuminate public spaces. Be sure to bring layered clothing and comfortable walking shoes for sightseeing and enjoying seasonal traditions like hot cocoa and roasted marshmallows.
Chicago: Holiday Magic in the Windy City
Illinois' largest city captures visitors' hearts with its celebrated architecture, deep dish pizza, and rich history. During December, millions flock to see the Magnificent Mile transformed into an enchanting wonderland where trees glimmer with white lights and horse-drawn carriages offer romantic rides. Admire over a million LED lights at Lincoln Park Zoo Lights or take in a Chicago Symphony Orchestra performance to round off festivities.
Las Vegas: Glitz and Glamour All Year Round
Famous for year-round entertainment, Las Vegas gets an extra dash of sparkle come Christmastime. Stroll LINQ Promenade, marvel at Fountains of Bellagio light shows synchronized to music, check out Ethel M's Botanical Cactus Garden aglow with holiday lights, or catch special performances like Cirque du Soleil or Blue Man Group.
Seattle: A Pacific Northwest Winter Retreat
Cozy up against Seattle's backdrop of picturesque mountains and waterfront views as December descends upon Washington State. Explore Pike Place Market decked out with festive decorations, tour historic neighborhoods, indulge in local coffee roasts, and treat yourself to regional specialties like salmon and grunge rock tunes.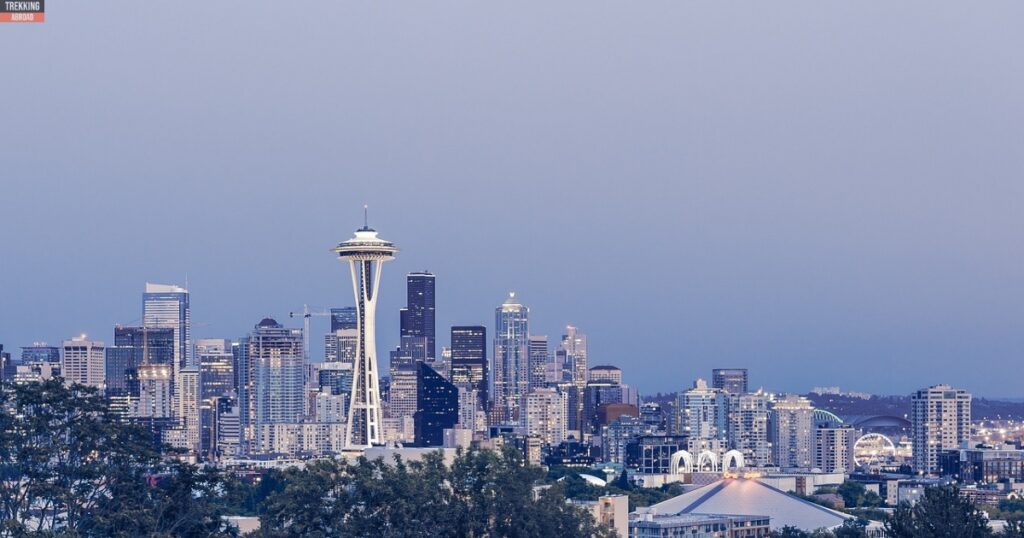 Nashville: Music and Merriment in Music City
Tennessee's capital blends southern hospitality with toe-tapping live music during December. See Gaylord Opryland Resort & Convention Center convert into a winter wonderland complete with indoor snow tubing and ICE exhibits. Savor comfort foods and sweet treats while exploring charming neighborhoods or listening to talented buskers around town.
Grand Canyon: Natural Beauty in Winter
Experience one of Earth's greatest wonders as it transforms into a serene wonderland blanketed in fresh snow. Obtain helpful directions, safety precautions, trails worth traversing, ideal visitor centers, and alternative tourist spots nearby for fuller Arizona getaways. Encourages appreciation for nature's majesty in crisp winter air.
Boston: Historic Charm and Holiday Spirit
Delight in Massachusetts magic with Faneuil Hall Marketplace's tree lightings, ice skating, shopping, and other holiday merriment. Learn about colonial history walks, traditional feasts, beloved hotels, and indoor amusements galore to plan a cozy yet captivating winter escape near Cape Cod and Maine.
Wrap it up.
there are plenty of opportunities to enjoy the best places to travel in December across the United States. Whether you seek snowy retreats or warm beaches, city excitement or natural wonder, these diverse destinations offer immersive experiences perfect for fulfilling your winter wanderlust desires. Happy holidays, safe travels, and don't forget to leave some room for indulgences!
FAQs
1. What are the best places to visit in the United States in December?
Los Angeles, San Diego, Miami, Scottsdale, Palm Springs, Charleston, Savannah, Sedona, Key West, Napa Valley, St Augustine, Jackson Hole, Park City, Honolulu, and Anchorage.
2. Can I find good weather during December in these destinations?
Some destinations such as Los Angeles and Phoenix have very nice weather during December whereas others may require bundling up due to colder climate, although generally speaking U.S. destinations during December offer more stable weather compared to other regions in the world.
3. Are tourists allowed everywhere? Is safety guaranteed?
In general, the United States allows international visitors depending on certain factors, and proper entry requirements should be researched prior to arriving at any U.S destination. Safety standards vary based on location, it would be best to check specific data relating to each individual city beforehand. Additionally, crime rates differ among different states; it would be smart to look into overall safety records for each location considered for visiting in December.
PREVIOUS POST: WHY MOVING TO HOUSTON WILL BE YOUR BEST DECISION EVER IN 2023!