Moving to Germany: A Guide for New Expats
Germany has long held appeal as a relocation destination for expats from around the world. With its robust economy, high quality of life, and abundant cultural experiences, Germany offers many advantages for newcomers. However, relocating to any new country comes with challenges to overcome. If you're planning an upcoming move to Germany, this guide covers key factors like visas, jobs, language learning, settling in, and daily life to help your transition go smoothly.
Getting Residency in Germany
Unless you hold an EU/EEA passport, obtaining the proper visa or residency permit is essential before relocating to Germany long-term. There are various options depending on your situation:
Work visa – For skilled professionals with a job offer in Germany. A university degree and minimum salary level usually required.
Freelance visa – For self-employed expats like artists, writers, consultants etc. Must prove financial means.
Student visa – For studying at a German university. Requires acceptance letter and proof of funds.
Family reunification visa – For spouses or children joining family in Germany.
Jobseeker visa – Allows 6 months to find employment in Germany. University degree required.
The application process involves submitting documents like your passport, qualifications, health insurance, background check, and financial means. Processing times range from 1 week to several months depending on visa type.
Read Also: DISCOVER SPAIN : YOUR ULTIMATE GUIDE ON MOVING TO SPAIN HASSLE-FREE
Finding Housing
The housing search is often one of the biggest headaches for people moving to Germany. Competition for rentals in major cities like Berlin, Hamburg, Munich and Cologne is fierce.
Plan to spend €800-1500 monthly for a one bedroom apartment in a large metro area. Smaller cities or towns have more affordable options, around €500-800. Using a relocation agency can help simplify the process.
Connecting with locals and expat networks is key – many rentals in Germany are listed privately instead of on major platforms. Partnering with roommates or subletting rooms cuts costs too.
Bring copies of key documents and reference letters when you view apartments, as you may need to apply on the spot. Budget several weeks to find the right housing fit.
Bringing Your Belongings
Should you ship furniture and household goods or sell them and start fresh? This depends on your situation. Used goods are easily found in Germany's robust secondhand markets if you just need the basics.
For overseas shipping, plan on €2,000-5,000 for a 20 ft. container depending on origin, timing and route. Your belongings must clear customs – only ship what's legal and allowed.
Alternatively, you can bring 3-5 bags as accompanied air freight for €150-300 per bag. Take essentials like clothes, electronics, and small valuables this way.
Jobs and Employment
Germany has the largest economy in Europe. Major industries include automotive, machinery, pharmaceuticals, electronics, and renewable energy. Unemployment rates are low compared to other EU countries.
In-demand skills for expats include engineering, IT, data analysis, finance, healthcare, and skilled trades. Fluency in German provides an advantage, but major companies use English.
Understanding German business culture is also key – it's rather formal with an emphasis on punctuality, organization and following hierarchy. Coworkers tend to be reserved at first but polite and helpful.
Job search beyond the major sites by networking on LinkedIn and Xing. Many Germans find jobs through connections so building local contacts is crucial. Consider joining expat career resources and job clubs too.
Read Also: MOVE TO JAPAN: 13 ESSENTIAL TIPS FOR A SMOOTH TRANSITION
Learning German
While you can get by in English, particularly in larger cities, learning German is essential for daily life and helps you better integrate.
Enrolling in intensive language classes immediately after arriving accelerates the process. Expect to spend about €800-1500 for a 8 week, 20 hour per week course.
Once you have a basic vocabulary, using apps, watching German TV, reading books and conversing with locals greatly improves fluency. Tackling the grammar and cases takes time but persistence pays off.
Healthcare and Insurance
One major advantage to moving to Germany is its universal healthcare system, which provides high quality medical services with minimal out-of-pocket costs.
Public health insurance is mandatory – most employed expats must enroll in one of the "Krankenkassen" funds, with premiums costing around €150 monthly. Coverage includes doctor visits, hospitalization, prescriptions and more.
Private health insurance is also an option but can be expensive. Still, the comprehensive care availability brings peace of mind to expats and families.
Daily Life in Germany
As you budget and plan for your new life in Germany, what are the main costs to factor in?
Housing – Rent averages €800-1500 monthly depending on location. Heating, electricity, internet another €200-300.
Food – Groceries about €200-300 per month. Eating/drinking out €15-25 per meal.
Transportation – Public transit pass €60-100 monthly. Owning a car has high taxes/fees.
Phone – Cell phone plans with data around €20-40 monthly.
Entertainment – Museums €5-15, movies €10-15, theaters €30-60, concerts €40+.
Insurance – Health €150 monthly, rental insurance €5-15 monthly.
Read Also: THINGS YOU SHOULD KNOW BEFORE YOU MOVE TO CANADA
Banks like Deutsche Bank, ING, Allianz provide accounts in English. To save, discount supermarkets like Aldi and Lidl are popular.
Getting around via extensive public transit is easy with buses, trams, trains and bike sharing available in all urban areas. Owning a car is more costly.
Education for Children
If you're moving with kids, educating them is a major consideration. Public schools don't charge tuition and offer a well-rounded education including English instruction.
However, spaces in some public schools are limited. Alternatives like private international schools range from €5000 to over €20,000 annually per child.
Research schools in your local area ahead of time. Expat families recommend connecting with administrators to understand options and timelines for enrollment and waiting lists.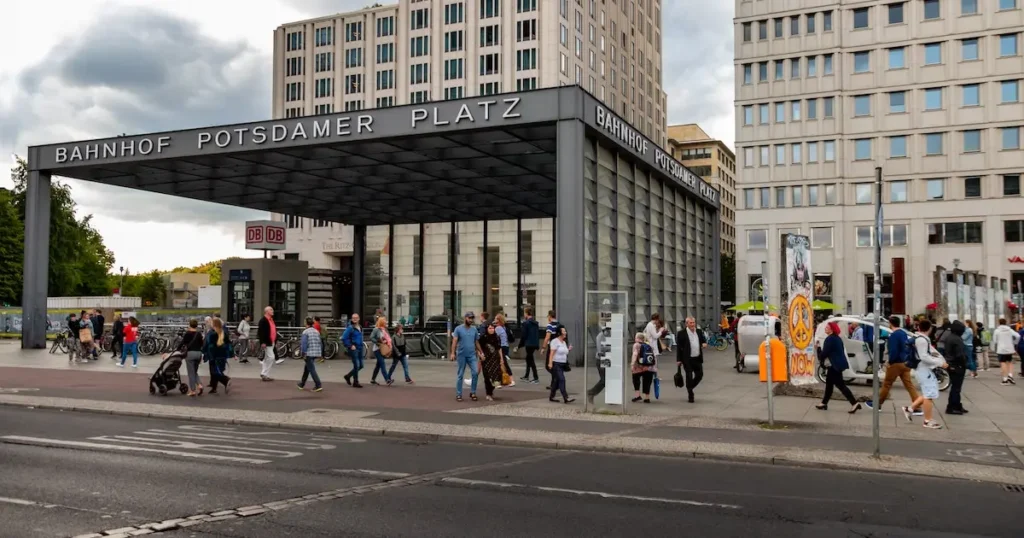 Culture, Food and Social Life
In your first months, everyday German culture may seem rather direct and formal. People tend to be punctual, private and not overly conversational with strangers.
However, joining local clubs and activities like sports teams, choirs, hiking groups and language tables are great ways to meet locals and build friendships. Many Germans keep active with outdoor pursuits.
Culinary-wise, each region has its specialties like Oktoberfest beers and pretzels in Bavaria or Currywurst sausage in Berlin.Trying local food and drink is a fun cultural experience.
Read Also: UK CITIZENS ABROAD JOBS – FIND OPPORTUNITIES FOR WORKING OVERSEAS
Grocery shopping at farmers markets and bakeries for fresh breads, meats and seasonal produce teaches you German cooking staples. Even everyday foods taste different.
Wrap it up
Relocating abroad comes with challenges from paperwork to housing hunts. But embracing German language and culture leads to rewarding experiences. Connecting with other expats and locals provides support and friendships.
Utilize online expat resources for Germany like ToytownGermany forum, Meetup groups or InterNations for insider tips. With proper planning and preparation, your move to Germany can become a wonderful life adventure.
FAQs
Q: How much in savings should I have when moving to Germany?
A: Aim for €10,000 or more to cover initial costs. Rental deposits, travel, language classes add up quickly.
Q: Can I work remotely for my employer back home when living in Germany?
A: This may be possible short-term but usually requires a German freelance visa with financial means proof. Check regulations.
Q: What documents are needed to enroll kids in German public schools?
A: Proof of residence permits, prior school records and transcripts, health records, and birth certificates.
Q: Is public transportation sufficient or should I buy a car?
A: Public transit is excellent, but a car provides more flexibility for trips, shopping and exploring the countryside.
Q: How long does it take to get residency in Germany?
A: With the proper work or family visa, you can apply for permanent residency after 2-5 years living in Germany.