"Are you considering a move to Canada? Here are 15 essential things you should know before packing your bags.
The step-by-step guide on this page will show you how to move canada on easy way.
This guide is made especially for beginners.
I will walk you through each and every step, using plenty of pictures and videos to make it all perfectly clear. If you get stuck or have questions at any point, simply send me a message and I will do my best to help you out.
Canada Calling: This 15 Things You Must Consider Before Move To Canada
Visa and Immigration Process
Choosing the Right Province or Territory
Housing and Accommodation
Healthcare System
Education System
Employment and Job Market
Cost of Living
Cultural Adaptation
Climate and Weather
Transportation and Infrastructure
Financial Considerations
Social Services and Benefits
Safety and Security
Recreation and Leisure Activities
 Networking and Socializing
Table of Contents
Introduction
Moving to a new country can be both exciting and daunting at the same time. For many individuals, Canada has emerged as one of the most popular destinations due to its diverse culture, natural beauty, welcoming nature, and strong economy. However, before making the big move, there are several important considerations that should not be ignored. In this article, we'll take a closer look at why preparing properly is critical for anyone who wants to relocate to Canada successfully.
I. Visa and Immigration Process
Understanding the Canadian Immigration System
The first step towards successfully applying for Canadian permanent residence is to familiarize yourself with the country's overall immigration policies and procedures. Canada operates under a points-based system that evaluates potential immigrants based on their education, work experience, age, language proficiency, adaptability, and other factors. Applicants receive points based on these elements, which determines how likely they are to succeed economically upon arrival.
Different Types of Visas and Permits
There are many categories of temporary residence visas available in Canada. These include visitor visas, work permits, study permits, and family reunification permits. Depending on your purpose of visiting Canada, you may qualify for one of these options. Temporary residents may live in Canada for up to six years under certain conditions. After that period, they must leave the country unless their status changes. Permanent residence applications typically take longer to process than temporary residence permit applications. It's important to note that there are many types of permanent residence classifications, including skilled workers, entrepreneurs/self-employed persons, caregivers, investors, live-in caregivers, protected individuals (including refugees), family sponsorship, Canadian Experience Class, and provincial nomination programs.
Eligibility Criteria and Requirements
To determine whether you meet the necessary qualifications for any given temporary or permanent resident program, review the associated Ministerial Instructions, regulatory provisions, and official guidelines. These documents define the mandatory prerequisites for each class of foreign national seeking admission to Canada. Keep in mind that the government sets annual admissions targets for all categories, so fulfilling the minimal entry conditions might not guarantee acceptance into the pool of applicants. After confirming you meet the fundamental eligibility standards, ensure you follow all instructions carefully while preparing and submitting your application. This includes paying fees, gathering required paperwork and accompanying forms, answering questions truthfully, uploading scanned copies, signing declarations, and respecting deadlines. Any mistakes, inconsistencies, or incomplete materials could cause delays or rejections during processing.
Hiring an Immigration Lawyer or Consultant
Given the intricacies of Canadian immigration policy and the sheer number of possible pathways into the country, many prospective newcomers choose to employ an experienced specialist to optimize their chance at successful entry. An adept immigration attorney may not only ensure all forms are properly filled out but also provide guidance throughout the transitionary period until landfall.
II. Choosing the Right Province or Territory
When considering whether to engage the services of an immigration lawyer or consultant, think about three primary components: cost effectiveness, level of support required, and accessibility demands. Evaluate the expense associated with working with either type of practitioner against the advantages provided by their assistance. Make sure to research carefully before selecting someone to aid your journey toward becoming a Canadian permanent resident.
When considering relocating to Canada, one of the most important decisions you may face is choosing which province or territory to call home. After all, each region has its unique advantages and disadvantages that could impact your quality of life and future happiness. This guide will provide an overview of Canada's regions as well as key factors to keep in mind when deciding where to settle down.
Canada comprises ten provinces and three territories. Here they are with their respective capital cities (in alphabetical order by province/territory):
Alberta – Edmonton
British Columbia – Victoria
Manitoba – Winnipeg
New Brunswick – Fredericton
Newfoundland & Labrador – St. John's
Nova Scotia – Halifax
Ontario – Toronto
Prince Edward Island – Charlottetown
Quebec – Quebec City
Saskatchewan – Regina
Yukon – Whitehorse
Northwest Territories – Yellowknife
Nunavut – Iqaluit
Now, onto factors to consider before making your choice:
1. Job Opportunities : One of the most critical things to research is job availability and growth potential within a specific area. Check local unemployment rates, major industries driving economic growth, regional employment forecasts, and if there exists any sector experiencing skill shortages. You want to move to a place where finding work won't pose significant challenges.
2. Cost of Living : Everyone requires money to survive. Look at average housing prices, rental costs, grocery store expenses, transportation fees, property taxes, sales taxes, restaurant bills, etc., in different locations throughout Canada. While everyone wants affordability, cost should not compromise quality of life; aim to strike a balance between comfort and spending less without sacrificing necessary services.
3. Climate and Lifestyle: Where you live plays a massive role in overall mood and standard of living. Find out how many sunny days or hours of daylight you can expect annually in your chosen town. Learn about regional weather patterns such as rain, snow, thunderstorms, hurricanes, tornadoes, blizzards, wildfires, mudslides, or whatever might occur frequently. Evaluate these conditions against your personal preferences and adaptability. Think about accessibility to parks, lakes, mountains, beaches, rivers, waterfalls, trails, natural sites, or cultural experiences. Consider cultural activities like festivals, events, celebrations, fairs, farmer markets, or sports gatherings that appeal to your interests. Imagine whether socializing would come naturally since proximity to friends or family members. These points affect your daily enjoyment of life and mental well-being.
4. Education and Healthcare: Both education and healthcare play critical roles in our lives. Examine education options like public schools, private academies, language programs, universities, community colleges, trade schools, adult education centers, libraries, extracurricular activities, or tutoring companies. Determine whether educational institutions meet high standards relative to provincial curriculum guidelines. Evaluate available health care resources such as nearby hospitals, clinics, physician offices, nursing homes, pharmacies, dentists, optometrists, acute care facilities, mental health programs, allied medical practices, or complementary treatments. If you need quick access to emergency medical response teams or specialized treatment, look into whether those services exist locally or require traveling away from home.
Once you have analyzed each factor, weigh them according to your priorities and goals for moving to Canada. Some individuals value job prospects above climate, while others focus on recreational pursuits. Ultimately, every person requires different elements to lead fulfilling lives, so select a region that aligns best with your individual circumstances and long-term aspirations. Good luck with your search!
III. Housing and Accommodation
When it comes to finding housing and accommodation in Canada, there are several factors to consider, including renting versus buying a home, popular housing options, understanding rental agreements and leases, and tips for finding affordable housing. In this article, we'll take a closer look at each of these topics and help you make informed decisions about your housing choices in Canada.
Renting VS Buying a Home in Canada
One of the first questions people ask themselves when looking for housing in Canada is whether to buy or rent. There isn't necessarily a right answer, but let's weigh the pros and cons of both options:
Pros of Renting:
Flexible commitment length
Lower upfront costs
No responsibilities towards repairs and maintenance
No pressure to sell the house later
Cons of Renting:
Limited control over the space
Restrictions set forth in the lease agreement
No opportunity to build equity
Pros of Buying:
Building equity through ownership
More control over the space
Greater flexibility regarding changes made to the space
Cons of Buying:
Higher initial costs than renting
Longer commitment periods compared to renting
Responsibility to perform repairs and maintenance
Difficulty selling the house quickly if needed
Popular Housing Options
A variety of housing options are available in Canada, depending on your budget, lifestyle and location preferences. Below are some popular housing types commonly found across the country:
1. Apartments and Condominiums: These are ideal for single professionals or couples who appreciate urban environments offering amenities like gyms, pools, and secure entrances. Many Canadian metropolitan areas offer diverse apartment complexes catering to various income levels.
2. Single-Family Homes: Typically located in quieter suburban neighborhoods with front and back yards, families with children often seek detached homes to raise their kids safely and privately. Though generally more expensive than apartments and condos, single-family residences are usually larger enough for growing families and pets.
3. Micro-houses and Tiny Homes: As society becomes eco-consciousness, micro-dwellings gain momentum among young millennials seeking simplified, low-cost living. Generally under 500 square feet, tiny structures emphasize functionality rather than material possessions. They either rest on wheels for mobility or sit stationarily, suitable for small lots. Due to size limitations, however, inhabitants must maintain organized storage systems and embrace shared spaces when entertaining guests.
4. Cooperative Housing Communities: Similar to condo associations, co-ops impose shared decision-making processes among residents to manage common properties and rules. Members collectively own buildings constructed using government funding in exchange for price controls ensuring reasonable housing prices. Those willing to participate actively in community affairs can find affordability and security in co-op living situations, though admission requirements are stricter due to membership restrictions enforced by legal statutes.
5. Living with Roommates: Sharing a residence offers reduced expenses among multiple parties splitting utilities and other household costs. Friends, classmates, and coworkers often choose roommate arrangements to save financially during earlier stages of their careers or student years. Older demographics occasionally embrace communal residency following divorce proceedings or downsizing solo households to cut expenses post-retirement. By cohabiting harmoniously, housemates can establish lifelong friendships as well.
Understanding Rental Agreements and Leases
Regardless of the type of housing arrangement, landlords legally protect their assets via rental contracts called leases or periodic tenancy agreements. To avoid disputes that risk eviction, familiarize yourself with the clauses below found in typical agreements
IV. Healthcare System
we will discuss the Canadian healthcare system and provide tips for accessing medical services as a new immigrant to Vancouver.
Overview of the Canadian Healthcare System
Canada has a universal public healthcare system, known as Medicare, which covers medically necessary hospital and physician services. This means that eligible Canadians receive publicly funded care regardless of their income or health status.
Accessing Healthcare Services
As a new immigrant to Vancouver, you need to obtain healthcare insurance to get coverage under the Canadian public healthcare system. There are several ways to do so, depending on your specific situation:
If you plan to live and work in British Columbia temporarily, you might qualify for provincial health coverage through the Ministry of Employment and Social Development's Interim Federal Health Program. Eligibility depends on factors like your reason for being in BC and your country of citizenship or permanent residency. For more information, visit www.canada.ca.
Once you become a Permanent Resident or Citizen of Canada, you may register for the public drug benefits program provided by Fair Pharmacare, which helps cover prescription drugs. Visit [https://www2.gov.bc.ca/assets/gov/health-social-services/pharmaceutical-coverage/fair-pharmacare-plan-and-patients-guide] to learn about the application process.
Health Insurance Requirements
If you don't quality for public health coverage, you can purchase private health insurance either separately or bundled together with out-of-province emergency medical coverage. Many companies offer these policies, which usually include advantages like faster claims processing than through OHIP and increased flexibility regarding policy renewals and changes.
Finding a Family Doctor or Healthcare Provider
1. Research your local area by using online tools such as Google Maps to look for reviews of local healthcare providers. You could also ask for recommendations from friends and family who live in your area.
2. Once you have a list of potential candidates, verify that they accept patients covered under OHIP (Ontario Health Insurance Plan), which provides free basic healthcare coverage to Ontario residents. Be sure to also check if any additional fees apply.
3. Finally, call the office to see if there are any open slots for appointments and book one if possible. Don't forget to bring all your relevant health documents with you at the appointment.
Remember, having a reliable family doctor can greatly impact both your physical and mental well-being. Take the time to research and find the right fit for you and your family.
V. Education System
Education plays an essential role in our daily lives and is critical for personal development and career growth. In today's globalized world, many people seek opportunities overseas, including studies in top destinations like Canada. In this article, let us discuss the education system in Canada and its key features to help prospective students get started with their academic journey northwards.
Overview of the Canadian Education System:
Canada has a highly developed education system that emphasizes accessibility, quality, and equity. From coast to coast, educational institutions at different levels cater to diverse student populations, making learning enjoyable and fruitful. Whether you want to study as a child, teenager, or adult, Canada has something to offer everyone. Its robust curriculum blends tradition with innovation to produce graduates ready to tackle the real world.
Primary, Secondary, and Post-Secondary Education Options:
Kids usually begin their formal education around age five or six, starting kindergarten or grade school. Elementary or primary school comprises grades one to eight. Middle or junior high school covers grades seven to nine, after which adolescents attend senior high school, also known as secondary school. High schools normally cover grades ten through twelves.
In addition to regular programs, alternative streams like specialized arts, science, sports, French immersion, International Baccalaureate, or gifted classes offer enriched options. Homeschooling supplements traditional classroom instruction. Many schools operate within neighborhood communities, and private academies represent another viable choice.
Enrolling Children in Schools:
Parents need to register kids for school as soon as possible upon arriving in Canada. Registration requirements vary depending on location, so it would be wise to consult school websites, district boards, or the Ministry of Education to obtain accurate information regarding catchment zones, admissions criteria, timelines, documents needed, language proficiency expectations, transportation arrangements, fee structures, extracurricular activities, support services, or accommodations for exceptionalities.
The process often involves submitting proof of birth date, identity, residency status, and vaccination records along with completed registration forms or applications. Most provinces use standardized testing methods (e.g., Foundation Skills Assessments [FSAs], EQAO tests, Provincial Achievement Tests [PATs]) to monitor individual progress, evaluate program effectiveness, and compare institutional performance against provincial benchmarks. Special programming might include English as an Additional Language (EAL)/English Language Learner (ELL) courses, modified curricula, resource rooms, self-contained classrooms, speech therapy, occupational/physical therapy, behavior intervention plans, or assistive technology accommodations.
Studying in Canadian Universities or Colleges:
Universities form an excellent option for individuals seeking comprehensive undergraduate or graduate level studies spanning various subjects in preparation for vocations demanding in-depth expertise or continued professional development. Applicants need competitive marks, good test scores, community involvement, letters of recommendation, essays, and sometimes portfolios or performances. Co-curricular activities (academic teams, music ensembles, athletics, volunteer clubs, etc.) enhance credentials while providing networking connections throughout one's academic journey. Admitted candidates work towards bachelor's, master's, or doctoral degrees in specified disciplines based on rigorous coursework, labs, projects, exams, presentations, practica, field experiences, or independent research leading to capstone projects, theses, or dissertations. The majority of publicly funded universities maintain a combination of lecture-style lessons and smaller group seminars allowing active participation and mentorships between instructors and pupils. Personalized advisory offices guide scholars concerning academic planning, internship prospects, job placement strategies, campus events, counseling resources, international opportunities, entrepreneurial ventures, alumni engagement, financial aid packages, or other concerns.
Colleges constitute another appealing route that prioritizes applied teaching methodologies concentrating on job-ready technical, artistic, or technological know-how geared towards particular industries. They provide diversified certificate, diploma, degree, and applied degree programs focusing on specific areas such as business administration, engineering technologies, computing sciences, paramedicine, culinary arts, animation, journalism, social service work, nursing, or environmental conservation, among others. Learning environments incorporate interactive lectures, laboratories, shops, studios, clinics, or externships designed to foster hands-on practice and professional acumen under seasoned professionals or subject matter experts. Work cooperative programs enable students to gain valuable paid experience related to their majors before finishing their formal education. Educational institutions promote partnerships with local companies or organizations offering unique opportunities for collaborative initiatives, internships, job fairs, guest speakers, industry accreditation, research collaborations, incubators, or co-op positions.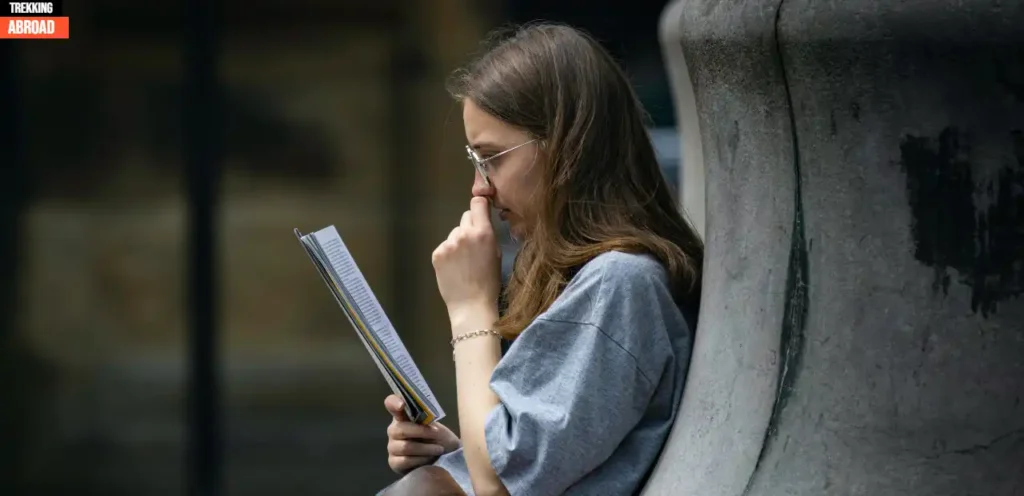 VI. Employment and Job Market
For many newcomers to Canada, landing a stable job is crucial to start building a successful life here. Fortunately, Canada has a diverse economy that offers multiple employment options for various skill sets and backgrounds. In this blog, we'll go through everything you need to know about getting hired in Canada, starting with an overview of the country's job landscape.
Overview of the Canadian Job Market
Before delving deeper into specific fields and strategies, let me paint a broader picture of Canada's job market. Despite occasional economic fluctuations, this nation consistently ranks high in global rankings due to its strong economic indicators, political stability, skilled workforce, and innovative spirit. Its job market has proven resilient over time, creating ample chances for people from all walks of life to contribute their talents, build rewarding careers, and advance personal growth objectives.
In-Demand Industries and Professions
Next up is identifying popular sectors and career tracks experiencing sustained hiring activity. Certain industries have demonstrated higher demand than others, both regionally and nationwide. Key examples include healthcare, information technology, renewable energy, engineering, finance, construction management, digital media, data science, customer experience design, supply chain logistics, and retail operations. Each respective area offers plentiful job openings, career advancement potential, and scope for specialization through additional qualifications.
Work Permits Simplified
Before diving into job searches, understand how to secure your work permit in Canada. First off, identify whether you need a temporary or permanent worker status based on your planned duration of employment. Then, see if your occupation requires additional certifications or licenses. Take stock of your existing credentials, including academic degrees and industry-specific qualifications. Visit IRCC's website for detailed information on applying for work permits, as well as a list of exemptions for select nationalities. Follow submission guidelines carefully once ready to apply. After approval, store your permit along with critical personal records. Keep track of upcoming renewal dates, updating details promptly should they change during your stay in Canada. By acquiring legal work permissions beforehand, you position yourself favorably among competitors vying for opportunities.
Efficient Job Search Techniques
Tapping into the right resources streamlines your quest for fulfilling employment. Commence with exploring popular job boards such as LinkedIn, Indeed, Glassdoor, Facebook, etc., to find job openings across several niches within Canada. Use these websites' advanced filtering capabilities to target roles suited to your particular strengths and experiences. Utilize LinkedIn's extensive networking capacities by connecting with corporate personnel inside companies you desire to join. Customizing messages increases response rates. Direct contact can also help establish valuable relationships for future prospects. Capitalize on Canada's robust social safety net by visiting government-supported services designed to aid unemployed individuals. Benefitting from these offerings ensures you won't lose precious time trying to reinvent wheels already invented by previous jobseekers.
Interview Tips Unlock Opportunities
Remember to dress professionally according to standards established within desired industries. Always arrive early to demonstrate respect towards schedules and minimize distractions caused by lateness. Ensure your digital devices maintain sufficient charge throughout discussions. During the interview itself, eye contact and active listening skills assist in building rapport with assessors. Maintain consistent enthusiasm, positivity, and friendly body language. Reframe any challenges encountered previously at jobs into learning episodes showcasing your determination to overcome obstacles constructively. Demonstrating a willingness to embrace growth mindsets further appeals to Canadian businesses focused on employee development. Inquiring about next steps afterward signifies your appreciation for their time and attention, allowing them to reciprocate that courtesy by sharing expectations moving forward.
VII. Cost of Living
The cost of living in Canada can vary widely based on many factors such as city size, housing costs, transportation, groceries and utilities, making it crucial for newcomers to understand these costs ahead of time. According to Numbeo, Vancouver and Toronto rank among the most expensive cities in North America. Here's a breakdown of average expenses across key categories:
A. Housing
In major urban centers like Toronto or Vancouver, monthly rent for a one-bedroom apartment typically ranges between $900 to $2000+ CAD per month, while a two- or three- bedroom apartment can range anywhere between $1500 to $3000+ CAD per month, according to PadMapper. Condominiums are another popular option starting from approximately $400K CAD. Consider purchasing a house instead if committing long-term; homes start at around $600K CAD in less desirable locations but go upwards of $800K CAD onwards within closer proximity to downtown cores. These estimates assume moderately priced options without luxurious amenities or excessive customization requests.
B. Transportation
Car ownership incurs gasoline, insurance premium payments, maintenance fees, parking charges, roadside assistance plans, etc., although fuel economy and car size considerations influence overall costs significantly. Public transit fares remain reasonable compared to UberPool or Lyft Line alternatives. Monthly passes for buses, subways, trams, and streetcars start from roughly $100 CAD and can exceed $200 CAD per person for unlimited usage depending on regional demand, network density, and accessibility features needed. Aside from regular day-to-day mobility needs, factor in extra spending for unexpected circumstances like flat tires or emergency repairs due to hazardous weather conditions during winter seasons lasting between September to May. Keep in mind that Canada relies heavily on its highway system connecting provinces so budget for long drives should you plan on visiting loved ones elsewhere throughout your stay.
C. Groceries
Food prices differ across regions and tend to rise annually due to inflation rates. Analyzing store layouts, purchasing bulk goods, seeking discount coupons or loyalty programs, meal planning ahead, cooking homemade food instead of eating outside, reducing packaged products consumption, and opting for locally grown produce can save money and time spent shopping for groceries.
D. Utilities
Bills inclusive of electricity, heating, cooling and water hover around $150-$300 every month. Gas prices may add extra expenditures, if required. It all depends on usage patterns and weather conditions. Residents might have to purchase separate plans based on their individual needs. Additional utility fees may apply depending upon provider locations and services available. Please keep in mind seasonal variations affect energy consumption demands accordingly.
For those who need access to specialized tools, consider forming groups, renting equipment instead of purchasing them outright. Do research online or consult community centers/groups focused on hobbies, crafts or activities requiring unique gear. Ask around about borrowing
opportunities instead of committing resources to assets that might only be useful occasionally. Avoid impulse purchases unless necessary as these are usually pricey decisions made without careful consideration. Set budgets when doing your shopping to control your urge to splurge.
VIII. Cultural Adaptation
Navigating cultural differences while settling into a foreign environment poses a challenge for anyone seeking a fresh start. Newcomers must learn to adjust to unfamiliar customs and traditions while respectfully embracing local ways of life. In this blog post, I will discuss how adapting to cultural changes plays a critical role in successful integration into Canada.
Cultural Adaptation
Understanding Canadian Culture and Values
Canada is known for its diverse population, consisting of individuals from all over the world. The country's multicultural society is characterized by rich heritage blended harmoniously through time. Immigrants should note that Canadians pride themselves on their peaceful coexistence, which stems from their strong adherence to core national principles rooted in freedom, equality, justice, democracy, and human rights.
Aspects such as social etiquette play an integral part in interpersonal relationships within Canadian communities. Politeness, punctuality, and modesty rank high among desired traits exhibited through gestures and actions. Respectful communication is encouraged throughout interactions between people of varying backgrounds, including strangers, friends, family, coworkers, employers, teachers, healthcare professionals, public servants, authorities, or any individual encountered during day-to-day experiences.
Embracing Cultural Diversity and Inclusivity
Diversification adds to Canada's dynamic nature, enabling immigrants to experience different cultures and expand their horizons beyond familiar settings. People of every race, ethnicity, gender identity, religion, language, age, sexual orientation, physical or mental abilities, political belief, socioeconomic status, education level, occupation, lifestyle, taste, and preference make up Canadian society. Recognition and celebration of differences foster mutual acceptance and cohabitation. Learning how to interact gracefully across boundaries contributes to building stronger relationships and friendships.
Joining Community Groups and Activities
Meeting like-minded individuals in a welcoming environment allows new arrivals to form connections and share experiences while exploring interests. Engaging in community initiatives provides opportunities to get involved locally, develop skills, exchange ideas, collaborate on projects, volunteer, attend events, participate in classes or workshops, join clubs or support groups, contribute to causes, network, discover neighborhood resources, create memories, and enhance personal growth.
the key to effective adaptation lies not just in learning about another way of life but also actively involving oneself in it. While keeping open minds, hearts, and spirits, newcomers can take advantage of countless possibilities offered within Canada's vibrant landscape. Remember, being receptive to change leads to developing a sense of belonging within a thriving, multifaceted community eager to welcome you.
IX. Climate and Weather
Being situated near the Earth's poles makes Canada vulnerable to climatic extremes caused by seasonal swings in temperatures. The vastness of this nation accounts for regional discrepancies, whereby coastlines tend to have milder weather patterns than inland zones. Atlantic provinces enjoy moderate temperatures due to ocean currents warming the area, whereas Pacific regions receive heavy precipitation brought by storm systems originating from Asia.
Understanding Seasons
Seasonal changes define Canadians' lives year after year, much like clockwork. Spring, summer, autumn (fall), and winter represent four main periods. Summer tends to last longer and heat more intensely in southern parts than farther north. Autumn marks the transition period before winter sets in and spring announces renewal after winter's freeze.
Dealing With Extreme Weather Conditions
Extreme weather conditions affect many parts of Canada, particularly in wintertime. Blizzards occur when snowstorm winds reach or exceed 35 mph accompanied by reduced visibility due to blowing snow. Ice storms happen when rainfreezes upon contact with surfaces below 4°C, potentially causing widespread power outages. Freezing rain happens when raindrops refreeze immediately after touchdown onto cold ground, making surfaces slick and dangerous. Arctic air masses bring subzero temperatures along with frigid wind chill factors. Heatwaves may rise above 100°F in some provinces, leading to drought conditions if sustained long enough.
Tips for Dressing Appropriately
With Canada experiencing diverse climates over its extensive territories, appropriate apparel varies significantly based on geography and time of year. In general, however, the following guidelines apply:
During Fall & Winter: Wear multi-layered attire tailored for cold weather conditions. Start with a thin, synthetic fiber base layer closest to your skin, followed by thicker mid-layers trapping warm air between them. Finish off with sturdy water resistant outer garments and accessories that shield you against freezing rain, sleet, heavy snow, strong winds, and low visibility. Ensure that you maintain adequate blood circulation to extremities like fingers, ears, nose, and exposed facial areas; use insulated gloves, hats, earmuffs, masks, and other necessary equipment. Check the weather forecast ahead, adjusting your clothing choice accordingly, and donning extra items during severe weather episodes. Also, invest in functional gear suited for different indoor and outdoor environments, sporting pursuits, travel requirements, fashion preferences, or cultural norms. Remember to remove wet or damp clothing promptly once inside and change into something more comfortable until next ventures outside demand bundling up again. Finally, reapply sunscreen or sun protection even during cooler months since UV rays still cause harmful effects to exposed skin surfaces throughout the entire calendar year.
X. Transportation and Infrastructure
Navigating Canadian Roads and Rails
Transportation and infrastructure play crucial roles in daily life within this vast country. Understanding the available resources and knowing how they work is important when commuting, exploring, and conducting business across urban centers or rural regions alike. Here are some useful tips to help make moving around easier and safer for everyone:
Public Transportation Options
In most populous cities, getting around via buses, trains, streetcars, subways, ferries, bike sharing services, ride sharing apps, carpool programs, and cycling paths often offers efficient alternatives to owning private vehicles. Research transit schedules, fares, routes, parking availability, loading zones, transfers, special discounts, integrated smart card systems, disability assistance features, and real-time tracking capabilities before embarking on journeys. Purchase tickets or passes in advance using convenient payment methods. Plan trips in coordination with traffic patterns and possible congestion during peak hours to avoid frustration or delays. Consider alternative means if unexpected service suspensions occur due to maintenance, accidents, inclement weather, or capacity constraints. Utilizing public transport amenities not only eases pressure on personal finances but also promotes environmentally friendly practices, reducing greenhouse gas emissions. By connecting individuals, households, and businesses together, Canada fosters stronger connections locally, nationwide, and beyond.
Driving in Canada
While public transit may not always meet your needs, owning or renting a vehicle offers greater flexibility in exploring remote destinations unreachable through fixed routes. Understand basic rules governing road behavior, speed limits, lane markings, traffic signals, signs, construction zones, school areas, pedestrian crosswalks, bicycle lanes, roundabouts, rural intersections, and multilingual signage varying by provinces or regions. Adhere to distracted driving laws limiting cell phone usage, text messaging, consuming alcoholic substances, drug consumption, and lack of sleep. Conform to winter tire standards enforced during certain months when encountering slippery or icy road conditions. Follow defensive driving strategies and make sure all passengers buckle up before setting off. As a new resident, it would be prudent to research local road safety performance statistics comparing accident rates, traffic fatality counts, seatbelt compliance levels, impaired driving incidents, drunk driving arrests, motorcycle injuries, distracted driving violations, pedestrian and cyclist collisions, plus other hazardous behaviors negatively impacting safe mobility within your chosen neighborhoods, urban cores, or countryside environments. Maintaining awareness about these factors helps ensure everyone involved stays safer while sharing common spaces on Canadian roadways. You can consult various sources for road safety information, including government agencies (Transport Canada), nonprofit organizations (Parachute Canada, Traffic Injury Research Foundation [TIRF]), academic journals, research institutions, consumer advocacy groups, media outlets, and public health professionals monitoring road safety improvement initiatives across Canada. Stay vigilant and proactive in protecting oneself, loved ones, fellow drivers, vulnerable road users, and surrounding residents traveling along Canada's vast transportation networks day after day.
Obtaining a Driver's License in Canada
If you wish to drive legally in Canada, acquiring a valid driver's license is mandatory. Each province/territory has its own set of guidelines, but generally speaking, obtaining a G (Driver's License) class entails meeting specific criteria. To begin, applicants must have reached minimum age restrictions varying from 16 years old to 20 years old depending on jurisdiction. Additionally, candidates must provide documentation demonstrating their identity, residency status, social insurance number, passport photos, and language proficiency. The licensing process involves completing a written knowledge test covering traffic rules, regulations, road signs, road safety concepts, and safe practices. Practical driving skills assessment follows, evaluating an individual's ability behind the wheel while performing maneuvers such as reversing, parallel parking, three-point turns, lane changes, and emergency stops under supervised instruction. After fulfilling both components successfully, recipients receive a full-class license for operating any designated category of passenger vehicle (e.g., cars, vans, SUVs). Please refer to official provincial or territorial Motor Vehicle Administration websites for detailed application procedures, fees, test locations, appointments booking, and associated rules based on the region where you intend to apply for a driver's permit.
Vehicle Registration and Insurance Mandates
By law, every car owner must register their automobile and acquire appropriate liability insurance coverage when operating it in Canada. This step ensures accountability for damages caused due to accidents resulting in injury, property damage, or loss of life involving third parties. Contact the Ministry of Transportation or Department of Motor Vehicles responsible for issuing registration documents at both the federal and provincial levels for specific instructions pertaining to vehicle identification numbers, ownership proof, odometer readings, VIN verifications, and applicable fees. In tandem, find insurance carriers providing standard policy benefits to secure financial compensate of their vehicles will depend on various elements, like the type of insurance, deductibles selected, premiums paid, degree of fault assigned, claim negotiations, settlement agreements, legal representation, judicial decisions, and potential appeals. For non-drivers relying entirely on alternative transportation options, there are still essential aspects related to infrastructure maintenance that could indirectly impact them. This includes local governments investing in public transit expansion plans, updating road networks with wider sidewalks, cycling paths, better-lit streets, improved access ramps, pedestrian bridges, adaptive technologies, and disaster response provisions tailored towards people who walk, bike, skateboard, scooter, roll inline, use canes, crutches, electric scooters, power chairs, wheelchairs, strollers, pedicabs, animal drawn buggies, or self-balancing boards with miniature motors for enhanced mobility assistance. By being aware of how different types of transportation systems benefit the broader community, individuals can foster a more inclusive society where everyone enjoys equal opportunities for safe, convenient, and economically viable ways to get around town, cities, or long distances without undue hardships, inconvenience, or discrimination.
XI. Financial Considerations
Opening a Bank Account in Canada
To start handling money matters efficiently in this country, opening a bank account may be desirable. Most major financial institutions offer services catering to clients requiring basic checking accounts, savings accounts, debit cards, credit cards, loans, mortgages, online/mobile banking, and wealth management solutions. However, it's crucial to carefully review and compare features offered by competing banks, consider personalized needs for flexibility, convenience, security, customer support, low transaction costs, and avoid extra charges for maintaining minimum balances or exceeding monthly limits. Some newcomers might opt for international banks with established global presence to help manage cross-border transactions more seamlessly. Nonetheless, before selecting a suitable option, please note the following:
Meet eligibility requirements by having a valid Social Security Number (SIN card), immigration documentation, permanent resident card (PR card), work authorization papers (if necessary), or proof of address (such as a rental agreement or utility bill) handy during the initial setup process.
Decide if opening an account in person at a branch location works best for understanding face-to-face discussions or utilizing online registration through digital platforms suits your preferences more comfortably.
Make sure you grasp the basics of available products and services provided by each prospective financial institution and ask questions clarifying any uncertainties or ambiguity before committing to terms and conditions.
Be prepared to deposit the minimum required amount into your newly opened account for activation purposes and subsequent operations.
Review the account package inclusions, fees for certain actions like withdrawals, wire transfers, balance inquires, overdraft protection, and overseas transfer fees before confirming your choice. It's better to choose wisely than regret later consequences stemming from poor choices made hastily.
Transferring Funds and Currency Exchange
The need to move money across borders arises frequently among international residents owning assets or dealing with diverse currencies. Appreciating currency conversion dynamics empowers efficient transactions, allowing you to effectively manage financial commitments without incurring unnecessary losses from volatile exchange markets or costly intermediaries. Understand different methodological approaches used to calculate prevailing currency values to navigate such conversions intelligently. Comparison shopping between top currency brokers, traditional banks offering favorable mid-market rates, low-cost peer-to-peer exchanges, and innovative fintech platforms enables finding competitive deals for transferring funds domestically, internationally, or digitally. Monitoring market conditions and using price alert tools helps time trades advantageously, optimizing gains despite short-term fluctuations. Leveraging multi-currency accounts for multinational trade or regular expenses eases financial operations significantly. Avoiding common mistakes committed while managing foreign exchange further protects wealth. Seek expert guidance if uncertain about any aspect of international transactions.
Tax Obligations and Filing Requirements
Living away from Canada does not necessarily eliminate liability for Canadian income tax or other levies. Recognizing how revenue authorities categorize individuals based on their connections to Canada guides appropriate reporting practices. Nonetheless, filing procedures become more accessible once aware of key concepts related to taxation. Understanding the differences between resident and non-resident status matters since distinct rules apply to each category. Explore typical scenarios to determine where you fall within these parameters. Accurate classification leads to correctly calculating the amount owed or due as applicable. Utilizing helpful resources like official publications, online calculators, software programs, or skilled professionals streamlines tax submissions. Conforming to legal requirements ensures avoiding penalties or prosecution associated with incomplete or false disclosures. Learning the intricacies surrounding Canadian taxation empowers responsible financial stewardship regardless of physical location.
Retirement Savings and Investments
Given lower chances of contributing to social insurance programs abroad, build sustainable financial plans addressing longer-term needs after leaving Canada. Optimize registered accounts such as RRSPs or TFSAs as much as possible within their restrictions before departing, balancing benefits versus drawbacks. Assess non-registered options like ETFs, mutual funds, stocks, bonds, real estate, commodities, gold, silver, cryptocurrencies, crowdfunding, green energy projects, startups, franchise ownership, small business interests, index funds, or REITs in relation to risk tolerance, return expectations, diversification preferences, and goals set later in life. Consider potential offshore retirement plan alternatives suited to individual circumstances. Consult advisors where necessary
Overview of Social Services in Canada
Discuss what types of services are provided to Canadians across different provinces/territories (e.g., education, healthcare, housing)
Highlight eligibility criteria and availability (public vs. private, urban vs. rural)
Mention changes made over time to adapt to evolving societal needs and demographics
Government Assistance Programs
Identify key initiatives, including those geared toward low-income families and seniors
Provide details surrounding application processes, qualifications, and potential supports (financial aid, job training, etc.)
Offer recommendations based on the target audience's unique circumstances (working parents, students, entrepreneurs, recent immigrants)
Employment Insurance and Pensions
Explain the purpose and significance of these programs in securing economic security, particularly after relocating to another country
Outline program features, coverage periods, and payment structures to facilitate informed decisions
Emphasize the importance of timely registration and compliance with regulatory frameworks
Child Benefits and Healthcare Coverage
Address available child benefit packages, tax credit opportunities, and associated conditions/restrictions
Elaborate on national, provincial, and territorial healthcare options with respect to cost sharing, premiums, and services provided (medical, dental, vision, pharmacy, mental health, and addiction treatments)
Advise readers on strategies for maximizing healthcare benefits and minimizing out-of-pocket costs depending on their family composition, location, and budget constraints.
XIII. Safety and Security
Chapter: Safety & Security
Overview of Canada's Safety Record
While no place can be completely free from danger, Canada generally offers a high level of safety and security for its residents. By utilizing the following resources and taking proactive measures, you can protect yourself and your loved ones when making your move to Canada.
Crime Rates and Safety Precautions
Canada boasts relatively low crime rates compared to many other developed nations. However, it's still essential to take steps to ensure your personal safety. These measures include being aware of your surroundings at all times, avoiding dangerous or deserted areas, exercising caution when handling valuable items or large sums of money, practicing basic safety principles when socializing, and staying vigilant against suspicious behavior. If needed, consult local authorities or hire professional bodyguards to supplement these precautions during vulnerable situations.
Emergency Services and Helplines
If you ever find yourself in an emergency situation in Canada, dialing "911" is the fastest way to reach police, firefighters, or paramedics for assistance. This number works across all provinces and territories, regardless of whether you are using a landline or mobile phone. There are also several other dedicated helplines available depending on the type of emergency, including 780-HELP for Poison Control Centre, 604-538-CITY (2489) for non-emergency calls to Vancouver Police Department, and many others.
Insurance Coverage for Personal Safety
Aside from public healthcare benefits, Canadians rely heavily on private insurance plans for additional protection against medical expenses. To safeguard yourself and loved ones in case of injury or illness abroad, consider purchasing travel insurance that includes comprehensive medical coverage. Also check if your homeowner/renter policy provides sufficient liability insurance to protect you financially in case of unforeseen incidents occurring at someone else's property. Insurers like iA Group offer tailored packages for Canadian residents based on their individual needs and circumstances.
XIV. Recreation and Leisure Activities
Popular Recreational Activities in Canada:
Canada's diverse topography enables many popular recreational activities throughout its regions. Some examples include skiing, snowboarding, sledding, skating, and ice fishing in winter months, and boating, paddle sports, beach volleyball, swimming, canoeing, rock collecting, scuba diving, surfing, sunbathing, picnicking, sightseeing, hiking, bicycling, golfing, horseback riding, archery, bowling, tennis, ball hockey, curling, basketball, baseball, softball, football, cricket, ultimate Frisbee, pickleball, martial arts, shooting, hunting, fishing, and geocaching year-round or seasonally. You could also participate in group classes covering culinary, musical, acting, stand-up comedy, writing, dancing, painting/drawing, and photography skills development. Additionally, watching professional sports teams play in arenas or stadiums generates enthusiasm among locals and visitors alike.
Outdoor Adventures & Sports:
These activities vary greatly depending on the province, but all offer unique ways to connect with the environment and engage in physical activity:
Province City: B.C./Victoria (Major Tourist Hub with a Medieval Feel and English History):
Outdoor Adventures: Kayaking along the coast, boating trips through Gulf Islands National Park Reserve, rock climbing, zipline tours, cycling on Lochside Trail or Galloping Goose Regional Trail
Sports: Golfing at various courses including Royal Colwood Golf Club, horseback riding, squash courts/clubs, pickleball courts, lawn bowls venues, archery ranges
Province City: C. Quebec (French Culture Blended with North American Flair)
Outdoor Adventures: Ski resorts, dog sledding excursions, snowmobiling, ice fishing, canyoning, whitewater rafting, hot air balloon flights.
These activities vary greatly depending on the province, but all offer unique ways to connect with the environment and engage in physical activity:
Province City: B.C./Victoria (Major Tourist Hub with a Medieval Feel and English History):
Outdoor Adventures: Kayaking along the coast, boating trips through Gulf Islands National Park Reserve, rock climbing, zipline tours, cycling on Lochside Trail or Galloping Goose Regional Trail
Sports: Golfing at various courses including Royal Colwood Golf Club, horseback riding, squash courts/clubs, pickleball courts, lawn bowls venues, archery ranges
Province City: C. Quebec (French Culture Blended with North American Flair)
Outdoor Adventures: Ski resorts, dogsledding excursions, snowmobiling, ice fishing, canyoning, whitewater rafting, hot air balloon flights.
Cultural Events and Festivals:
1. Montreal International Jazz Festival is an annual celebration of jazz music held every June-July since 1980. It showcases local and global talents alike and takes place mainly in Quartier des Spectacles, covering multiple stages within walking distance of one another. This world-renowned festival welcomes over two million fans and contributes considerably to Montreal's vibrant arts scene.
2. Calgary Stampede, occurring annually in late June, is one of North America's biggest rodeos and western events. With roots tracing back to 1886, this ten-day occasion transforms the entire city into "Wild West" mode, featuring horseback stampedes, live country music, firework displays, and plenty of food vendors offering unique, cowboy-inspired treats like pancake breakfasts and BBQ brisket sandwiches.
3. Ottawa Bluesfest is another significant musical extravaganza taking place during the first half of July in Lebreton Flats. Overlapping partially with Canada Day festivities on July 1st, this multi-stage event features genres beyond blues music, showcasing household names alongside emerging acts. Past performers have included Tom Petty & the Heartbreakers, Justin Bieber, Usher, Metallica, Lady Antebellum, and Ed Sheeran. With frequent attendance surpassing 500K people per edition, this music bash ranks among largest of its kind globally.
Exploring Natural Attractions
1. Vancouver Island: Home to Pacific Rim National Park Reserve's rugged coastline featuring Long Beach, Florencia Bay, and San Josef Bay hikes. Wildlife enthusiasts can spot marine creatures such as gray whales, sea lions, seals, and possibly resident pods of migrating orcas (killer whales) off the west coastline. A must-visit location for nature lovers, the island includes numerous provincial parks with access to lush rainforests ideal for self-guided walking trails, fishing spots, birdwatching, campgrounds, boat launches, and scenic ocean vantage points.
2. Northern Territories: Take part in a once-in-a-lifetime opportunity to observe rare northern lights dancing across the dark Arctic sky when aurora borealis activity is high (typically from fall through spring annually). Travelers can experience traditional Indigenous ways of living firsthand through interactive educational programs within respective communities where elders share stories, teach beading or drumming lessons, demonstrate woodworking skills, prepare meals using ancient preservation techniques, or guide nature walks pointing out medicinal plants and their uses. While exploring these remote locations, participants benefit from learning about distinctive landscapes that have sustained human existence since prehistoric eras despite challenging environmental conditions throughout history. Isolation from southern urban dwellers helps preserve unspoiled environments, fostering appreciation for unique ecosystem interactions supporting various species of mammals, birds, and plants in the region.
XV. Building a Social Network
While building friendships anywhere requires effort, making connections in Canada becomes easier due to its friendly society encouraged by embracing diversity. Be open to meeting strangers at workplaces or social events where you can join expat groups (Facebook, Meetup, etc.) arranging gatherings based on shared interests like sports, cultural celebrations, cooking classes, board game nights, language exchange meetups, comedy clubs, speed dating sessions, wine/beer tasting evenings, and more. Once settled comfortably, attending housewarming get-togethers hosted by new acquaintances or coworkers allows expanding your circles further.
Joining Professional Associations:
Professional networking organizations exist nationwide depending on your field of expertise. Research industry-specific groups (e.g., engineers, architects, lawyers, accountants, market researchers, HR professionals, project managers, technology specialists, healthcare practitioners, educators, entrepreneurs) either locally, provincially, or federally. These associations commonly organize conferences, webinars, job fairs, panel discussions, skill development workshops, business etiquette training sessions, mentorship programs, awards ceremonies, community service projects, volunteer leadership initiatives, charitable fundraisers, sporting tournaments, cultural celebrations, afterwork socials, and other activities providing ample occasions to build valuable connections, learn best practices, explore career options, and expand knowledge horizons. By participating actively in any given group, memberships often lead to long-term relationships, potential partnership ventures, job leads, referrals, endorsements, collaborative projects, consulting gigs, speaking engagements, recognition, personal growth experiences, and even unexpected life changes.
Volunteering Opportunities
Volunteering provides an opportunity to make meaningful contributions to society while building valuable relationships. Nonprofit organizations, charitable foundations, religious institutions, and community initiatives always appreciate willing hands and hearts. Check with reputable online job portals advertising volunteer positions or reach out directly to establishments in need. Your efforts could enhance the lives of those around you while exposing you to new faces and experiences, potentially leading to long-lasting friendships and connections.
Making Friends and Connections
Forming strong friendships and developing valuable connections in a foreign environment may seem daunting at first glance. However, remembering these basic principles for creating positive relationships can simplify the process: be yourself; practice patience, compassion, and understanding; be proactive, approachable, and friendly; take part in activities enjoyed both individually and collectively; keep an open mind toward differences; listen actively; speak clearly yet tactfully when necessary; celebrate good times spent together; support each other during difficult periods; and accept people as they are without judgment. Applying these concepts naturally leads to forming lasting bonds with colleagues, neighbors, and acquaintances alike.
Wrap It Up
To sum it all up, moving forward with life after retirement requires thoughtfulness, attention to detail, and creativity. From taking stock of existing health coverage to making sure necessary medications accompany you abroad, every aspect of ensuring continued well-being deserves diligence. Properly researching immigration requirements helps navigate potential legal obstacles smoothly, whereas learning about cultural nuances eases integration into unfamiliar surroundings. Plans concerning language proficiency acquisition will aid in effectively communicating necessities upon arrival. Additionally, acquiring information about financial considerations such as tax obligations and exchange rates ensures fiscal stability and peace of mind. Lastly, addressing transportation concerns for bringing along belongings guarantees a comfortable existence following transpacific migration. Preparedness prior to leaving India makes settling into your adopted land far less stressful, fosters productive interactions within society, and sets up a contented lifestyle filled with joyous occasions for years to come! Happy exploring Canada!
1. How long does the immigration process take?
Immigration processing time varies depending on factors such as application volume and individual circumstances, but generally takes several months to several years.
2. Can I bring my pets with me?
Yes, you can bring your pets to Canada if they meet certain health and vaccination standards and have proper documentation.
3. What documents do I need to bring?
You typically need to bring identification documents (passport), immigration papers (e.g., PR card, study permit), medical exams results, police clearance certificates, and proof of funds.
4. How can I find a job in Canada before moving?
Researching job opportunities online, networking, reaching out to recruiters or staffing agencies, or even obtaining professional certifications relevant to your field may help increase chances of finding employment before arriving.
5. Is healthcare free in Canada?
While access to universal health care coverage exists, not everything is completely free of charge. Expect minimal co-payments or fees for certain services.
6. How much money should I bring with me?
Bring sufficient savings to cover living expenses until you secure stable income or government assistance as appropriate. Aim to ensure self-sufficiency for at least six months to start.
7. Can I study and work at the same time?
In most cases, yes, international students with valid study permits may balance classroom attendance and approved part-time jobs, co-op programs, internships, etc. Check specific regulations and restrictions.
8. How do I apply for Canadian citizenship?
Citizenship applications usually involve filling out paperwork, paying required fees, gathering supporting evidence, attending interviews, passing knowledge tests, meeting residency requirements, and proving intent to reside permanently in Canada. Consult official sources or seek guidance from professionals for the latest procedures and eligibility criteria.
9. What is the best time of year to move to Canada?
Spring or fall seasons might prove preferable since winter conditions pose challenges and summer is peak tourist season, leading to higher prices and larger crowds. Consider weather patterns and personal comfort levels accordingly.
10. Are there any specific cultural customs I should be aware of?
Learning about social norms related to punctuality, manners, privacy expectations, body language expressions, direct vs. indirect communication.