Explore the reasons why moving to Houston will prove to be the best decision you've ever made. Discover the hidden gems that make Houston a truly remarkable city.
The step-by-step guide on this page will show you moving to Houston on easy way.
This guide is made especially for beginners.
I will walk you through each and every step, using plenty of pictures and videos to make it all perfectly clear. If you get stuck or have questions at any point, simply send me a message and I will do my best to help you out.
Things You Must Consider Before Moving To Houston
Best Neighborhoods in Houston for Families
Cost of Living in Houston vs. Other Cities
Exploring Cultural Riches in Houston
Outdoor Activities and Parks in Houston
Top industries in Houston and job prospects
Starting a business in Houston: tips and resources
Houston's Top Museums and Art Galleries
Exploring Houston's Culinary Scene and Food Festivals
Family-Friendly Activities and Attractions in Houston
Introduction
Located in Southeast Texas near Galveston Bay, Houston is the fourth largest city in the United States. It's known for its oil and energy industries, NASA's Johnson Space Center, and incredible culinary scene. But did you know Houston is also considered one of America's best places to raise a family? In fact, Niche ranked Houston number 9 on its list of the best U.S. metro areas for families. Let's take a look at some of the top neighborhoods for families who are thinking of relocating to Houston.
Best Neighborhoods in Houston for Families
Memorial
Memorial, located west of downtown Houston, is named after the nearby Memorial Park which honors fallen soldiers from World War I and II. Known for its excellent schools, picturesque green spaces, and convenient shopping centers, it's the ideal location for families with young children.
Friendswood
Friendswood is a town in southeastern Harris County, just south of Pearland and directly east of Alvin. It's a tight-knit community with award-winning schools, numerous churches, and various parks.
Sugar Land
Sugar Land is a fast-growing city situated about 20 miles southwest of Houston. It's well known for its upscale master-planned residential developments and the Sugar Land Town Square, a popular dining and entertainment destination. The City of Sugar Land offers over 60 acres of park space along the Brazos River and many walking trails perfect for outdoor recreation.
🏡 Best 'Hoods For HOU Families ✅ Residential Bliss ✅ Kid Friendly Spots Galore ✅ Community Vibrancy Abounds! Info @
Cost of Living in Houston vs. Other Cities
As the fourth most populated city in the US, you might assume that costs in Houston would rival those of Los Angeles or Chicago. However, according to PayScale's latest figures, the average salary after adjusted cost of living in Houston hovers around $58K per year – significantly lower than the national average ($76K) as well as major hubs like New York ($81K), Boston ($81K), and San Francisco ($76K). Meanwhile, housing remains quite competitive too, ranking #35 nationally by Number's estimates. And don't forget that Texans save money due to our lack of state income tax. Clearly, Houston ranks among the most affordable big cities in the US.

💰 HousTONiCOSTS Compared ✅ City Budgets Differ Wildly ✅ Research Your Pick Wisely ✅ Resources Like @NerdWallet: https://nerd.me/cheap-places-to-live Saving Money Matters In HOU Or Anywhere In Life! Seek Knowledge, Make Informed Decisions Now AND Later In Your Journey Towards Success! 🌟✨
Exploring Cultural Riches in Houston
Culture seekers will feel right at home in Houston, where the arts thrive amidst a rich tapestry of diverse communities. One can visit any number of fascinating venues, such as the Rothko Chapel, ArtCar Museum, or Rice University's James Turrell Skyspace. Many local colleges and universities support strong music programs and performance spaces too, including the famous Moores School of Music at the University of Houston. Moreover, several professional companies maintain residencies throughout the city; notable examples include Houston Ballet, Houston Symphony Orchestra, Theater Under the Stars, and Alley Theatre. With all these options, it's no surprise that Travel + Leisure recognizes Houston as one of the Top 20 Best Big Cities in the United States for Arts & Culture.

Tasting International Flavors in Your Own Backyard

Foodies won't have trouble finding exciting cuisine choices, given Houston's unique blend of ethnic groups. With approximately the same percentage of Asian/Pacific Islander residents as Hawaii, Houston boasts vibrant Chinese, Indian, Korean, Vietnamese, Filipino, Japanese, Thai, Pakistani, Bangladeshi, and Nepali populations, among others. As such, culinary explorations span the globe, from sizzling pho shops to Michelin-starred fine dining establishments. Visitors should sample some classic Texas steakhouse fare too! Don't miss spots like Vic & Anthony's, Killen's BBQ, or Cattleman's Steakhouse. And if you want to try regional specialties from different parts of Texas, check out Southern favorites like Goode Co., Benjy's, or The Dunlavy. For a taste of international flavors without leaving downtown, head straight to Hughie's Tavern & Grille, where they proudly serve "global comfort food." Bon appétit!

🌍 Culture Quests In HOU ✅ Treasure Trove Of Traditions ✅ Artistic Expressions Abound ✅ Embrace Diversity, Expand Mind horizons@https://visithoustontexas.org/explore/arts-and-culinary/houstons-unique-artistic-scene-worth-discovering Open Up New Realms Of Creative Delights During Time In HOU Metro! Savor Those Experiences! 🍽️🥁🎨‍♂️
Outdoor Activities and Parks in Houston
Experience Nature in the Heart of Texas In addition to sports teams and live music venues, Houston boasts an array of outdoor experiences to enjoy all year round! With three large reservoirs (Addicks Reservoir, Barker Reservoir, and Lake Houston) lying within city limits, Houston features waterways perfect for canoeing, kayaking, standup paddleboarding, fishing, rowing, dragon boating, windsurfing, sailing, swimming, powerboats, personal watercrafts, and any activity imaginable near still water. To make use of the area's extensive shorelines, check out public boat launches maintained by the Army Corps of Engineers https://www.swg.usace.army.mil/Locations/USACE-Lake-Office/Houston-District/Recreati

If being near water doesn't entice you, fear not! This sprawling metropolis contains hundreds of scenic urban hiking and cycling paths. For example, Terry Hershey Hike & Bike Trail (originating in Addicks Dam Section of Barker Cypress) provides beautiful nature walks under towering hardwood trees and along cool creeks, winding through four communities before reaching Bear Creek Pioneers Park. On the western end of the city lies Addicks Park Ten, home to multiple bicycle routes spanning up to 30 miles while incorporating George Bush Park or Bendwood Farms Park. With so many options to explore, cyclists looking for longer rides could even attempt linking together regional parks for daylong excursions!
The Best Industries in Houston with High Job Prospects
Houston is known as one of the largest oil and gas cities globally and plays a significant role in the energy industry overall, but other sectors thrive here as well. The diverse mix of commerce relies on various fields offering ample employment opportunities in fields such as healthcare, technology, finance, education, transportation logistics, consumer goods manufacturing, biotech research, and legal services. This broad economic base allows Houston to weather industry downturns better than most cities where a single sector dominates the local economy. In short, career advancement chances look bright across numerous professional disciplines.

🔎 High Demand Careers In HOU ✅ Opportunities Galore In Many Fields ✅ Stay Tuned As They Evolve Though, So Keep Learning ✅ Insights At https://realestate.usnews.com/places/houston-jobs ✅ Stay Hungry For Exciting Future Possibilities In Bayou City Land! Good Night Y'All! #SweetDreamsUntilNextTime 😉
Starting a Business in Houston: Tips and Resources
Are you ready to become an entrepreneur in Houston? You couldn't pick a better time or place! As a business owner in Houston, you will benefit from a booming economy driven by diverse industries, low taxes, affordable living costs, accessible capital, and strong government support. But what do you need to know when starting your own company in Houston? Here are some tips and recommendations.
Know Your Market: Understand who your customers are and what they want. Research competitors, identify gaps in the marketplace, and tailor your product or service accordingly. Make sure there's demand for what you plan to offer.
Plan Ahead: Create a comprehensive business plan outlining your goals, strategies, financial projections, and marketing initiatives. This roadmap helps guide decisions throughout the life cycle of your business. Consider hiring a consultant or attending a Small Business Administration (SBA) workshop if needed.
Access Financing Options: Secure seed money, loans, grants, equity investors, crowdfunding, and government-backed funding streams via entities like the Houston office of SBA www.sba.gov or the Economic Development Program under the Office of Business Opportunity for minority-owned businesses https://houstoncitylimits.org/economic-development/office-of-business-opportunity. Leverage the expertise of lenders and investors who specialize in helping small enterprises grow.
Network and Collaborate: Engage with other local entrepreneurs, join trade associations, attend industry functions, participate in pitch competitions, connect with accelerators like Station Houston or Surge Ventures, and leverage coworking spaces around town. Houston's startup community encourages cross-pollination, enabling mutually beneficial partnerships, referrals, and advice exchange. Utilize these channels to enhance business growth.
📈 Setting Up Shop In HOU ✅ Entrepreneurial Spirit Blooming Here ✅ Network Building + Risk Takers Welcome ✅ Growth Potential Plentiful Yet Competitive Niche Markets To Find ✅ Supportive Groups+Resources On Hand At SCORE <http://houstontx.score.org/> ✅ Turn Passion Into Profits By Launching Venture In Dynamic Hub! Break A Leg… er, Arm.. er, Both Actually… Go Crush It! 🕺🏼💪🏾
Houston's Top Museums and Art Galleries
From world-renowned institutions like The Museum of Fine Arts, Houston and the Menil Collection to smaller local favorites like the Houston Center for Photography, our city is home to countless creative spaces where visitors can immerse themselves in a wide range of art forms. Don't forget to check out exciting temporary exhibits and innovative installations throughout the year.

🌍 Artsy Vibes In Houston ✅ Cultured Scenes Draw Tourists+Locals Alike ✅ Classic Art To Modern Marvels ✅ Varied Collections Presented Well ✅ Educational Programming Engages Youngsters Too ✅ Discover Artistic Beauty In The Bayou City's Fine Institutions@<https://visitacity.com/blog/top_museums_in_houston> ✅ Unleash Creativity, Enjoy Exhibits Galore! ☺️🧸🎨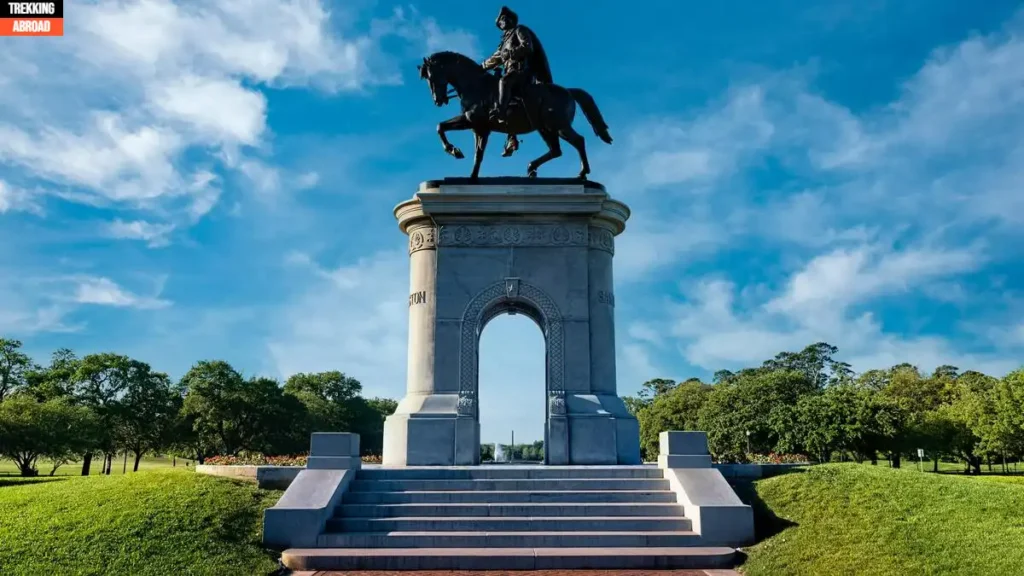 Exploring Houston's Culinary Scene and Food Festivals
A trip to Houston isn't complete without indulging in our diverse cuisine, ranging from authentic Texan barbecue joints to upscale fusion restaurants. To make the most of our culinary scene, consider attending one of our many annual food festivals, like the Houston Barbecue Throwdown or the International Festival of kiteboarding Competition & Music.

🍴 Bon Appétit Houston! ✅ A True Melting Pot Of Flavors Awaits ✅ From Southern Comforts To Global Bites ✅ Specialty Neighborhoods & Pop Ups Surprise Diners ✅ Become An Epicurean Adventurer In Space City USA!#FoodieParadise > Feeling hungry yet? Head over to https://www.tripadvisor.com/TravelLists/Best_restaurants_in_houston.html for inspiration! Bon appetit!
Family-Friendly Activities and Attractions in Houston
Families won't want to miss out on kid-focused experiences like the Children's Museum of Houston, the Space Center Houston or the Downtown Aquarium. There are also ample opportunities for family fun at large public parks and green spaces, including Discovery Green downtown and Terry Hershey Park along Buffalo Bayou.

Whether you're interested in exploring cutting-edge contemporary art, savoring delicious food, or spending quality time with loved ones, Houston promises unforgettable adventures for every type of traveler. Book your trip today!

🤩 Family Fun In HOU! ✅ Year-Round Events & Outings For All Ages ✅ Children's Museum, Zoo&More Thrive Nearby ✅ Accessible Parks Provide Green Spaces To Play ✅ Balance Active Times With Learning ✅ Smiles Guaranteed When Parents Plan Memories Together ✅ Start Here: https://traveltips.usa.gov/family-activities-in-houston Let The Joyful Noises Begin! 🦄🚣‍♀️🚂
Wrap it up.
We have learned about the various aspects that contribute towards making Houston an attractive destination for individuals and families. From the thriving economy and steady job market to the exceptional amenities and recreational facilities available, there are plenty of good reasons why people may choose to call this place home. We hope that this article has helped shed light on some of the features that distinguish Houston and encourage readers to consider its potential as a desirable location for relocation and leisure alike. Whether you value affordability, diversity, natural beauty, or all three together – there's no doubt that Houston is worth checking out. With much more than meets the eye and far too many perks to fit into just one blog post, don't wait any longer to find out what makes this city great. Start planning your next getaway today; you might be pleasantly surprised by everything that Houston has to offer!
FAQs
What does Houston offer that other cities don't?
World class culture, dining, shopping, sports and career opportunities. Houston has something special that you won't find elsewhere.
What kind of jobs/career paths are available in Houston?
The Greater Houston Partnership reports that "No metro area except for New York has more Fortune 500 headquarters" so there are many different sectors and industries to work in. Salaries also tend to be lower than in other major cities, which increases buying power during negotiations.
Are there hidden gems in Houston to discover?
Yes indeed! Examples include Mini Murals (hidden street art), Secret Gardens, Speakeasy Bars & Trendy Coffee Shops found off the beaten path. Residents often rely on word of mouth recommendations rather than traditional guidebooks or reviews. Living in the city also allows for deepening relationships and friendships over time which adds an additional layer of joy to everyday life. Pets feel relaxed around neighbors, kids do better in schools, and people generally feel safer due to stronger bonds within their immediate local communities. There is no denying that getting settled in an area leads to benefits not always appreciated until experienced directly.

Move To Japan Series – Discover More Advice About Your Relocation Here